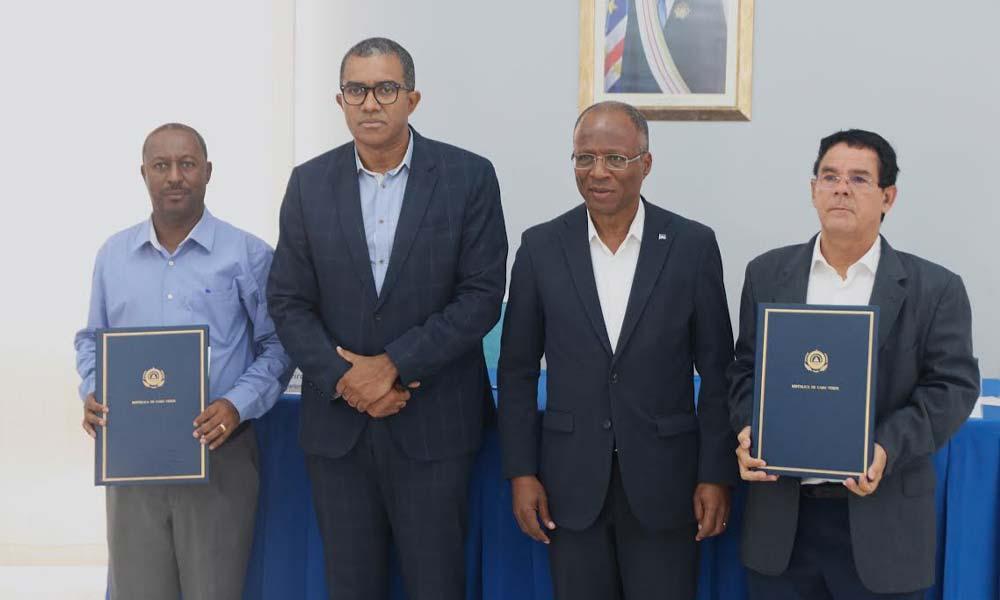 Africa-Press – Cape verde. The Tourism Fund will co-finance five structuring projects on the island of Sal, namely the infrastructure of the localities of Fátima and Chã de Matias (Espargos), the requalification of the cities of Santa Maria and Espargos, requalification of the beach of Santa Maria and support equipment and the requalification of the seafront of the village of Palmeira. The works will be completed by 2026.
No ato de assinatura dos contratos programa, o autarca local, Júlio Lopes, regozijou-se com a medida governamental, que no seu entender, é o financiamento de obras, através do Fundo de turismo, "com grande impacto na vida das pessoas".
O custo total dos financiamentos corresponde ao valor de 248.274.999,00 (duzentos e quarenta e oito milhões, duzentos e setenta e quatro mil e novecentos e noventa e nove escudos) e serão materializados até o ano 2026.
A cerimónia de assinatura dos contratos programas foi presidida pelo primeiro-ministro, Ulisses Correia e Silva e foi testemunhada pelo ministro do Turismo e Transporte, Carlos Santos, além de outras entidades.
For More News And Analysis About Cape verde Follow Africa-Press