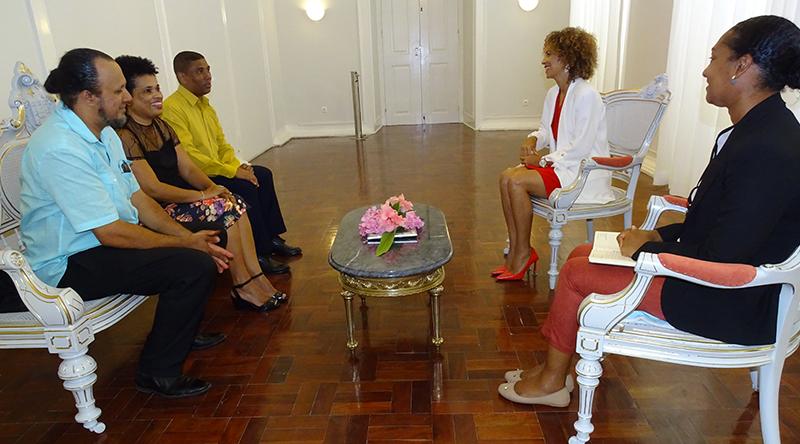 Africa-Press – Cape verde. The First Lady, Deborah Katisa Carvalho, said on Thursday in Mindelo that it is necessary to understand the ecosystem that hat allows the existence of obstetric violence in Cabo Verde and make an open debate with no taboos to work on solutions.
Débora Katisa Carvalho was speaking to the press after meeting with the Observatory of Active Citizenship and Human Rights at the People's Palace, a meeting served for members of this non-governmental organization to know the First Lady's position on the petition on combating obstetric violence, which they are preparing, to be handed over to the authorities next June, in the National Assembly.
"This is a theme that is not unique to Cabo Verde, is being much debated worldwide and then we should listen to all the actors so that we can do a job to reducee or abolish this type of violence," said the same source, noting that it is a violence which "has a great impact on the lives of not only the pregnant mother but also the children", because there are cases where " the child becomes disabled "at birth because of obstetric violence.
According to the vice president of the Observatory of Active Citizenship, Celeste Fortes, the meeting with the First Lady served to share the organization's agenda for this quarter, in which they elected the field of health, particularly obstetric violence, the theme of action.
For More News And Analysis About Cape verde Follow Africa-Press