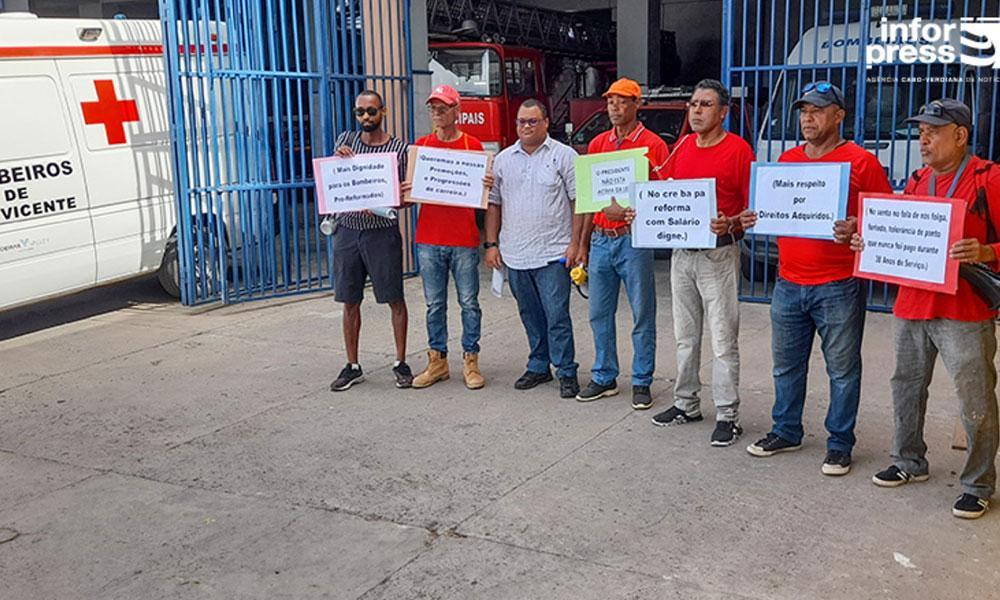 Africa-Press – Cape verde. Five of the six municipal firefighters who say they have been harmed in their reform process demonstrated today on the streets of the city of Mindelo and, through the union that represents them, promise to take the São Vicente council to court.
At issue, according to trade unionist Heidy Andrade, representative of Siacsa in São Vicente, is the situation of these six firefighters, one of whom is undergoing treatment abroad, who saw risk and shift allowances taken from their salaries, totaling 18 thousand escudos. , each.
As the same source explained, the situation of these firefighters worsened after the demonstration they held on December 27th of last year.
"As retaliation", last March their subsidies were withdrawn, when this group was already at home waiting for the renovation process to be completed.
Firefighters say the measure was a reprisal from the Mayor of the City Council
"It was a reprisal on the part of the mayor, but we left the message to him that he is not above the law, which provides that this group of firefighters should continue to receive risk and shift allowances until the process is completed. ", maintained the same source.
This is because, reinforced Heidy Andrade, from the moment the worker receives a subsidy, "this becomes part of the salary, according to the opinion of several jurists contacted by Siacsa and even from someone linked to the General Labor Inspectorate".
Hence the demonstration is "another moment of struggle", in which the firefighters wish to show society the situation they are currently experiencing and their displeasure at the decision of the mayor.
There is also, the union representative continued, the issue related to the fact that this group "has never benefited, in 38 years of service, from promotions, days off, holidays and time tolerance".
Siacsa will appeal to the Courts
"In April we sent a proposal to the chamber to maintain the subsidies until the reform process was completed and then for another five years, a form of adjustment for the 38 years in which they did not benefit from days off, holidays and time tolerance, but, as there was always no response", summarized Heidy Andrade.
Therefore, Siacsa will appeal to the courts, according to its representative in São Vicente, a process that it expects to deliver during the month of October.
"We do this because the General Labor Inspectorate could resolve this situation, but its statute does not give it powers to act with the Public Administration, which is serious, and which leaves the workers of São Vicente in a very difficult situation", concluded Heidy Andrade.
Today's morning demonstration started from the Municipal Fire Command, in Campinho, and continued through some streets and avenues in the city of Mindelo until the concentration in Praça Dom Luís.
For More News And Analysis About Cape verde Follow Africa-Press