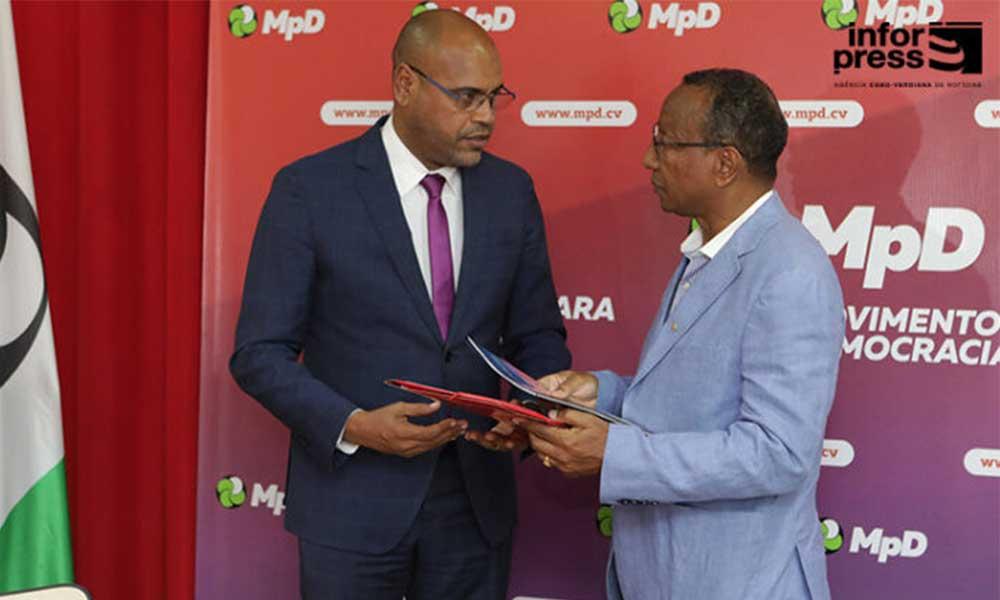 Africa-Press – Cape verde. The representative of the candidacy of Ulisses Correia e Silva for the presidency of the MpD, Fernando Elísio Freire, highlighted this Friday that the current leader of the party is running for re-election with the objective of keeping the MpD in the leadership of the country .
Speaking to the press on the occasion of the delivery, this Friday, of the candidacy dossier to the Support Office for the Electoral Process (GAPE), Fernando Elísio Freire, said that "there are all the reasons in the world" to continue entrusting the party to Ulisses Correia e Silva, current Prime Minister of Cape Verde
"It is for the party and for the country that Ulisses Correia e Silva continues to show his face, foreseeing a promising future for Cape Verde", he added, stressing that Correia e Silva wants to continue to make the MpD the leading party of political parties in Cape Verde and connected with Cape Verde and the world.
"The MpD is ready and we will continue, under the leadership of Ulisses Correia e Silva, to lead Cape Verde to become an increasingly successful country and achieve our dream, which is to make our country a developed country", he stressed, pointing out that this leadership mainly covers areas such as the energy and climate transition, the green and blue economy, and, above all, Cape Verde's connection with the world through technology.
Proposals for MP reforms
Among the reforms proposed at party level, the representative of Ulisses Correia e Silva pointed to the resumption of the issue of regional political coordination, regional political commissions, the strengthening of municipal political coordination and to ensure that there is greater integration between the various systems of the MpD with innovative communication mechanisms.
Ulisses Correia e Silva, who has held the position of President of the Movement for Democracy (MpD) since 2013, thus becomes the second candidate to formalize his candidacy for the election of the new president of the party, after Orlando Dias has entered in their application process on the 7th of March.
Fernando Elísio Freire adds that the existence of more than one candidacy is a sign of vitality in the party and a sign that the MPD is robust, strong and leader in Cape Verde.
The internal elections of the Movement for Democracy (MpD) are scheduled for the 17th of April and the deadline for formalizing the candidacies extends until the 14th of March.
For More News And Analysis About Cape verde Follow Africa-Press