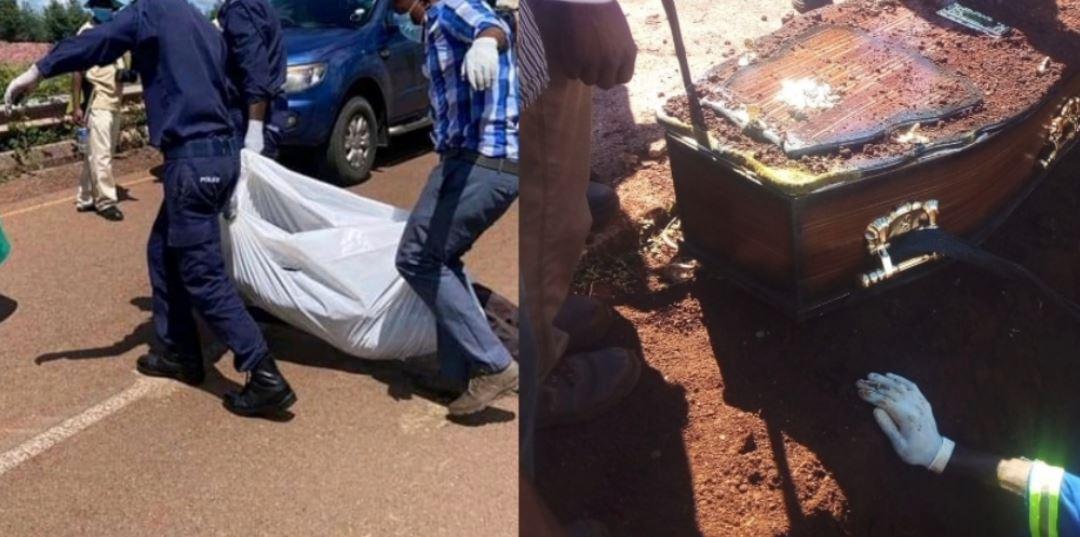 Africa-Press – Eswatini. Police allegedly killed dagga farmer Sikelela Simelane(42)of Qomintaba, dumped his body at Ngwenya next to electric poles and subsequently branded him a copper theft suspect.
An independent investigation conducted uncovered that on or around 22nd February 2022, police allegedly grabbed Simelane's dagga for personal use and subsequently killed him.
It has been disclosed that after killing Simelane,on or around 23rd February 2022, the police allegedly lied to the Eswatini Electricity Company(ECC) that they had found a copper theft suspect who was electrocuted at Ngwenya and asked the public company to issue a public announcement discouraging copper theft.
Reached for comments, Khaya Mavuso, the Eswatini Electricity Company(EEC) Communications Manager referred questions to the police.
"Please ask the police, investigations are done by them.Our post was a notification to customers on an extended power outage due to a fatality," he said.
It could not be ascertained whether Simelane was trying to cross to South Africa with the dagga when the police killed him.
It has been disclosed that after burying Simelane, the family started suspecting that he was killed by the police and subsequently approached the High Court for an exhumation order so that his body could be examined by a Pathologist.
Speaking to this Swaziland News, Douglas Simelane a brother to Sikelela said on the 23rd February 2022, he received a call from a Fakudze female police officer based at the Mbabane Police Station who informed him that his brother had died of electrocution.
"When we arrived at the police station, another police officer who introduced himself as Dlamini told us that my brother died of electrocution. We only got the chance to view the body during the funeral and that was when we discovered that he was not burnt. We then approached the High Court for an exhumation order and the body was subsequently exhumed on the 2nd May. A Pathologist's preliminary assessments confirmed that he didn't die from electrocution,"said Simelane.
Superintendent Phindile Vilakati, the Police Spokesperson had not responded at the time of compiling this report.
Documents in our possession discloses that the police produced a fake doctor's report that was rejected by the Home Affairs offices when the family attempted to register a death certificate.
Reached for comments, Mayibongwe Masangane, the Secretary General of the Swaziland Democratic Nurses Union(SWADNU)confirmed that an electrocuted body must have visible wounds suggesting the person was burnt.
"An electrocuted body must have visible wounds suggesting that the person was burnt. Sometimes the injuries follow some nerves forming small but visible lines along those nerves", said the SWADNU Secretary General.
For More News And Analysis About Eswatini Follow Africa-Press