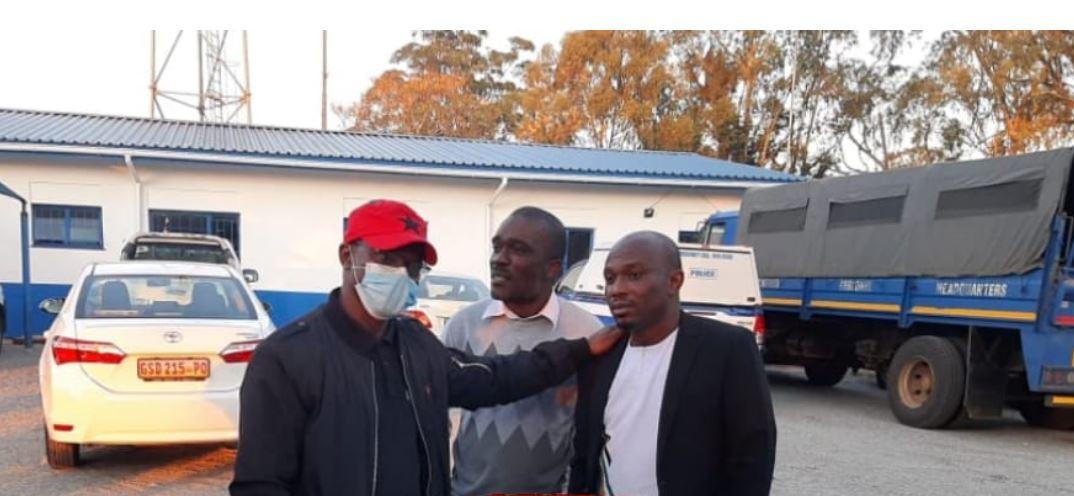 Africa-Press – Eswatini. Sibongseni 'Samaphela' Simelane, a police officer based at the Lubombo Regional Headquarters Lukhozi Department,allegedly told PUDEMO's influential member Siboniso Mkhabela to park aside during a roadblock if he wanted a democratic Government.
PUDEMO stands for the People's United Democratic Movement, a political organization advocating for democratic reforms in eSwatini.
Mkhabela said he was stopped by the officer at a roadblock on his way to attend an event organized by the Multi-Stakeholder Forum in Siteki last week.
"The officer stopped me and I jokingly asked him if we would be able to achieve democracy and have a Government for the people if police officers were behaving this way. Ngimbute kutsi utsi sitamtfola loHulumende webantfu uma basenta kanjena. Wavele watsi Wo! ufuna Hulumende webantfu wena, paka laceleni. Wabese ubita emasotja labekeme eceleni avele angikhomba ngetibhamu atsi angiletse tincingo(meaning: He told me to be park aside if I wanted a Government for the people and subsequently called soldiers who were standing nearby. Immediately, the soldiers pointed guns at me and ordered me to surrender my cellphones). As we speak, my cellphones are with the police, they told me I would get them back once they were done with their investigations,"said the PUDEMO member.
Police Spokesperson Phindile Vilakati had not responded at the time of compiling this report.
Reached for comments,Wandile Dludlu, the PUDEMO Secretary General said there was a need for a national police service that would not discriminate based on people's political opinions.
"This is an indication that the police service is currently serving a particular political clique, once you think in a different way, you get victimized," said the PUDEMO Secretary Secretary.
For More News And Analysis About Eswatini Follow Africa-Press