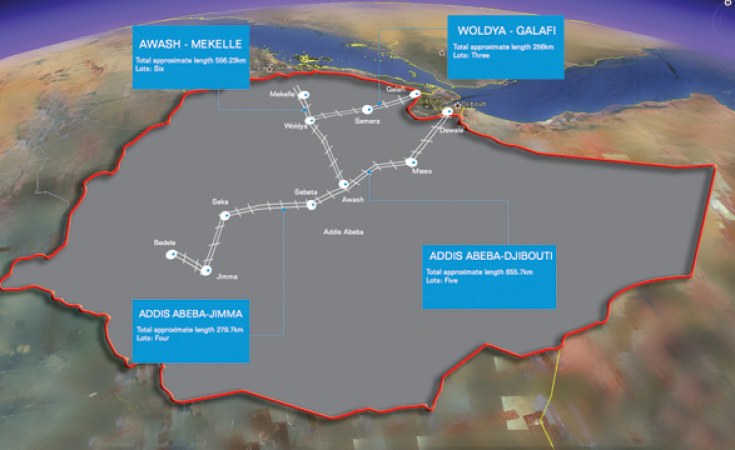 Africa-Press Ethiopia
The production of chemicals, especially fertilizer, soap and detergent are among the sectors that received top priority in the Growth and Transformation Plan (GTP) of Ethiopia. The objective is to build up sufficient production capacities to satisfy local demand and substitute imports. However, currently, the only chemical product with significant existing export potential is hair preparations.
Exports have mostly gone to Sudan in the past. Potentials to export to other markets are limited, as the biggest importers of the product (the United States, United Kingdom and Germany) tend to purchase from nearby suppliers, documents revealed.
According to the Ethiopian Investment Commission, Foreign Direct Investment from China, India and Europe has come to the chemical and construction industries' subsectors ranging from soap and detergent to chemicals used in the leather and construction industries.
Among the identified diversification options, organic chemicals are the major once as their demand is the largest in China and the EU alike.
Cement has been prioritized in the GTP with the principal objectives to satisfy local demand and to build capacity to serve export markets. Up to 2014, USD 1.7 million and USD 1.5 million exports were destined to neighboring Djibouti and Somalia respectively. Yet, recently with regard to a high shortage of cement product for local consumers, the government has decided to stop exporting cement.
Ethiopia possesses other natural resources like iron, copper or nickel, which has very high demand in China and the EU. The construction and mining sectors are also expected to contribute significantly to Ethiopia's GDP over the GTP II, running from 2015/16 to 2019/20.
To make the industry internationally competitive, the GTP II foresaw investment in capacity building to bring in new technologies and skills. Capacity building for infusion and adaptation of skills and technologies and critical infrastructure gaps are among the challenges to realize additional exports in construction materials.