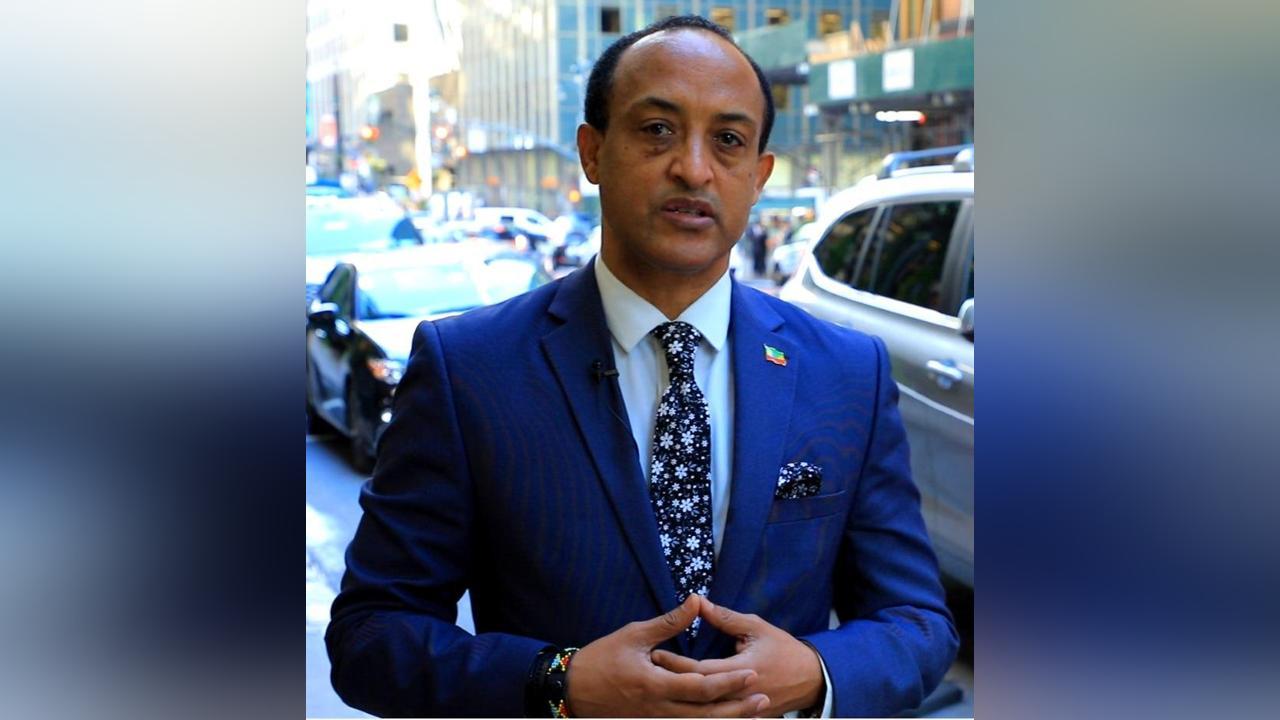 Africa-Press – Ethiopia. Ethiopia is carrying out effective bilateral and multilateral diplomacy both at the United Nations 78th General Assembly and on the margins of the summit, Foreign Affairs Spokesperson Meles Alem said.
The general assembly is being conducted under the theme: "Peace, prosperity, progress and sustainability" in New York.
According to the spokesperson, an Ethiopian delegation led by Deputy Prime Minister and Foreign Affairs Minister Demeke Mekonen is taking part in the summit.
He stated that the deputy premier conducted successful discussions with leaders of different countries and international institutions at the margins of the summit in the past two days.
The discussions focused on strengthening regional peace and bilateral issues, Meles added.
The delegation has also explicated Ethiopia's stand on Sustainable Development Goals at the leaders' political forum.
Besides, Demeke has participated at forums organized by different leaders and senior officials of various countries.
The spokesperson pointed out that the forums have created opportunities to explain Ethiopia's interests.
During the informal meeting organized by the German Chancellor, Olaf Scholz on reforming the UN and the international financial institutions, Demeke has called for a fair representation in the UN Security Council, it was learned.
Meles stated that successful discussions were carried out with representatives of international institutions on ways of securing financial support to Ethiopia.
The diplomatic activities conducted on bilateral and multilateral issues as well as creating a clear understanding of Ethiopia's interest were successful, the spokesperson disclosed.
Demeke is expected to give a speech that reflects the position of Ethiopia and his government at the summit at the end of the week.
For More News And Analysis About Ethiopia Follow Africa-Press