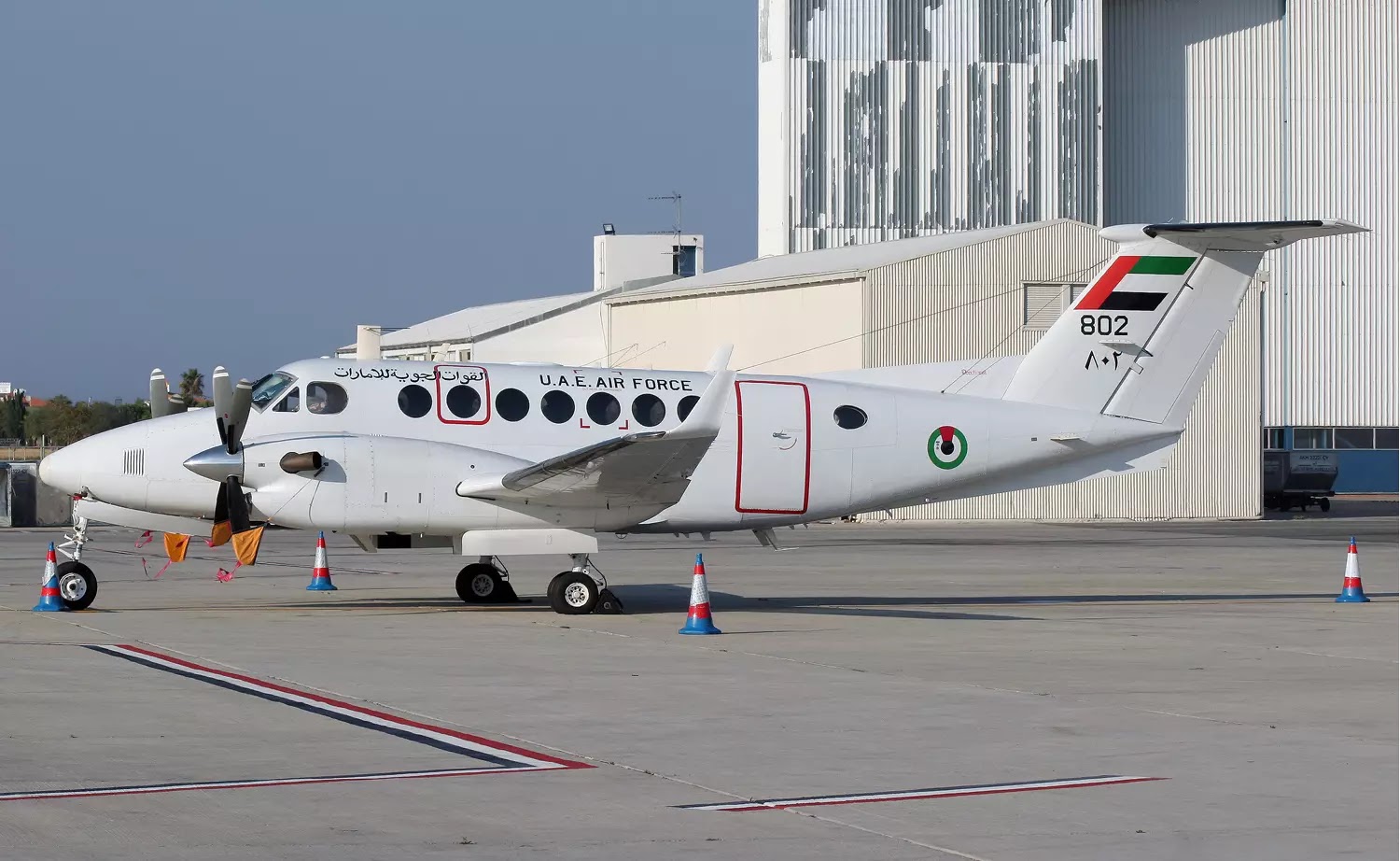 Africa-Press-Ethiopia In November 2021 the United Arab Emirates deployed at least six Wing Loong I unmanned combat aerial vehicles (UCAVs) to Harar Meda air base in Ethiopia to help the embattled Ethiopian government in its fight against Tigray forces.  The deployment was the first confirmation that Emirati armed drones had begun operating over Ethiopia after rumours concerning their use over Ethiopia first surfaced in November 2020.  New data now suggests that the UCAVs are not the first aircraft to have been deployed to Ethiopia by the UAE during the Tigray War
.
Information uncovered by aircraft tracker 
Gerjon
reveals the permanent deployment of a secretive United Arab Emirates Air Force (UAEAF) aircraft at Harar Meda air base since August 2021. The aircraft, a Beechcraft Super King Air 350, was stationed at Harar Meda air base for 55 days before it was replaced with another aircraft of the same type.  Unlikely by coincidence, the deployment of the aircraft to Ethiopia started on the same day as the UAE commenced its air bridge to the country. This air bridge – which sought to keep the Ethiopian military supplied equipped with arms and equipment – eventually came to a halt in December 2021 after 119 flights.
The UAEAF is believed to operate five Beechcraft Super King Air 350s for training and liasion duties. Despite their seemingly innocent roles, the aircraft have rarely been sighted throughout their career, and it doesn't seem implausible that several aircraft have been converted to other roles such as signal intelligence (SIGINT) or electronics intelligence (ELINT) missions. In these roles, the aircraft could provide intelligence to the Ethiopian Air Force (ETAF) by listening in to communications by Tigray generals and direct air strikes to targets in support of ground operations.
Another possibility is that 'UAF801′ and UAF802' were used by the UAEAF to ferry Emirati specialists around the country. Although the exact types of equipment delivered by the UAE through its air bridge remain mostly unknown, Ethiopia is known to 
operate
a type of VTOL UCAV delivered by the UAE.  These and other Emirati-delivered weapon systems require personnel to operate them or to train Ethiopian soldiers on their use. The use of an own aircraft provides greater flexibility than using an Ethiopian aircraft, at the cost of being uncovered by aircraft trackers.
Much is still unclear regarding the extent of foreign support given to the Ethiopian government during the Tigray War. What is certain however is that this support is far greater than what is currently documented. Whether more information that would uncover the UAE and Iran's true role in saving the Ethiopian government from almost certain defeat by Tigray forces will ever be uncovered, or if the Tigray War will go down in the books as another shadow war, is yet to be seen.