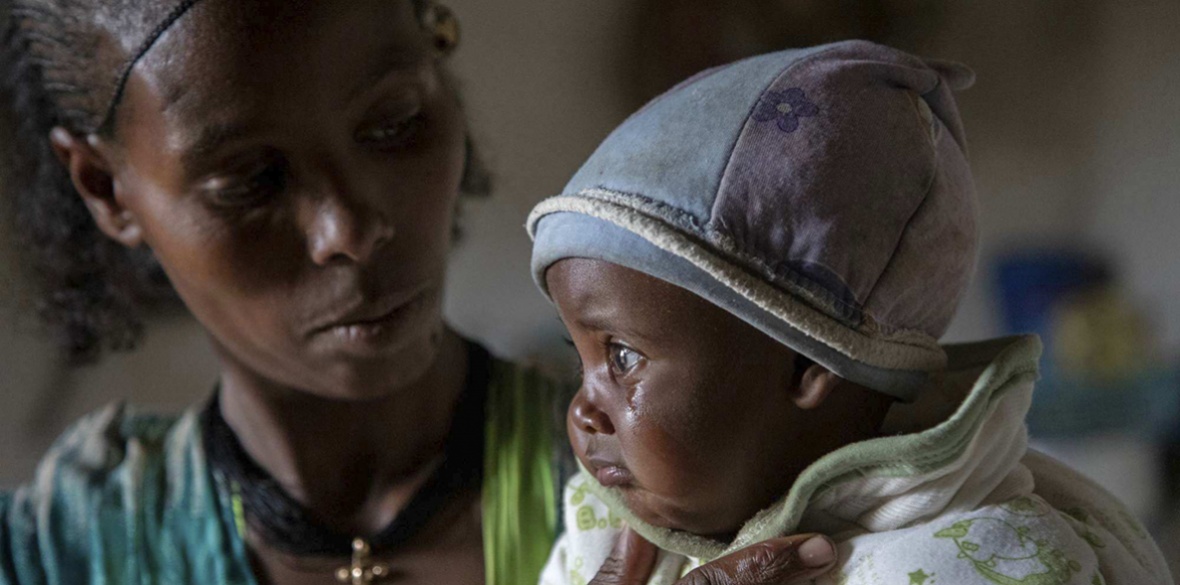 Africa-Press-Ethiopia
THE humanitarian crisis in Ethiopia is a "stain on our conscience" as people starve to death under a de facto blockade by the government, United Nations chief Martin Griffiths has said.
In an interview with the Associated Press, the UN's emergency relief co-ordinator described the deprivation in the war-torn northern Tigray region, where the malnutrition rate is now over 22 per cent, comparing it to the Somali famine of 2011, which killed more than a quarter of a million people.
He said he hoped that the 1980s Ethiopian famine, in which a million people perished, would not be repeated.
Witnesses say that Ethiopian government forces and their allies have destroyed or looted limited food sources from diminishing harvests in the region since fighting began in November last year.
And just 10 per cent of much-needed humanitarian supplies have been reaching Tigray in recent weeks, Mr Griffiths said.
"So people have been eating roots and flowers and plants instead of a normal steady meal," he said. "The lack of food will mean that people will start to die."
In a separate interview with Reuters, Mr Griffiths implored: "Get those [aid delivery] trucks moving. This is man-made, this can be remedied by the act of government."
But Ethiopia's UN mission in New York has knocked back claims of the existence of a blockade as baseless. It said that aid groups "faced a shortage in trucks as a result of the non-return of almost all trucks that travelled to Tigray to deliver aid."
However, Mr Griffiths said that the reason for the failure of trucks to return was likely due to the blockade of fuel deliveries in the region.
"We need the Ethiopian government to do what they promised to do, which is to facilitate access [of aid]" he said.