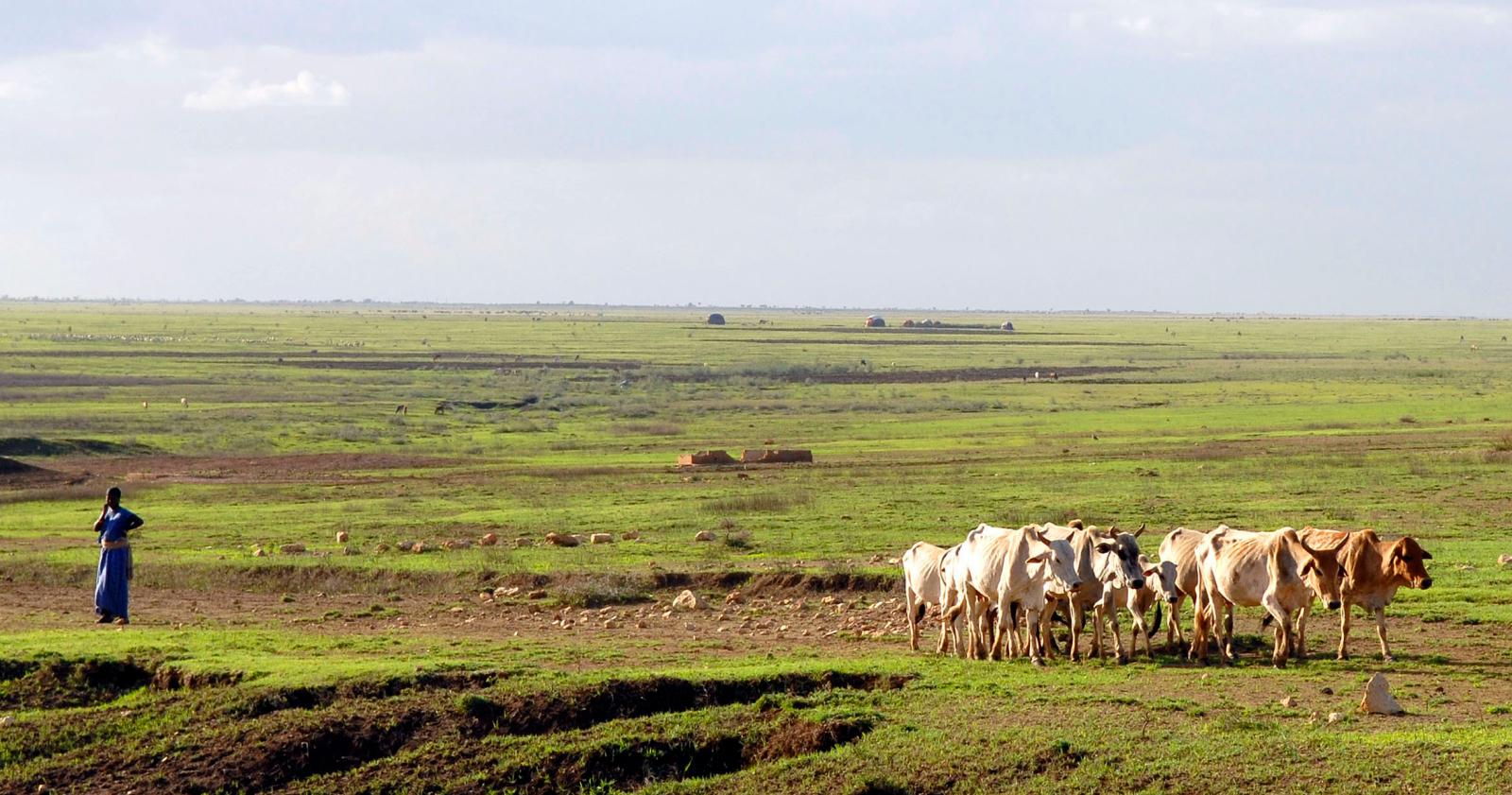 Africa-Press Ethiopia
An Ethiopian-American investor and his partners are on the brink of pulling off an elaborate scheme that may unfairly take advantage of Ethiopia's long-held ambitions to build its own oil & gas industry and become energy independent.
Nebiyu Getachew, 48, chief executive of GreenComm Technologies, a Virginia-based energy firm, signed a $3.6 billion deal with Ethiopia's ministry of Mines and Petroleum on April 28 to construct an oil refinery in Ethiopia's oil-rich Somali region.
But checks reveal little evidence GreenComm Technologies and its key executives have the expertise or experience to take on this major project. The company has no known industry credentials and has been delisted from the Virginia corporate database on two occasions, likely for failure to pay company registration fees on time.
A whistleblower approached Quartz Africa after documenting numerous irregularities with the pact between GreenComm and Ethiopia's petroleum ministry.
A government whistleblower with extensive knowledge of Ethiopia's oil and gas industry approached Quartz Africa after documenting numerous irregularities with the planned cooperation between the ministry and GreenComm.
A subsequent probe by Quartz Africa found the company has made a number of misleading claims in an attempt to portray itself as an energy industry leader. It has also been established that when the company signed the April 28 agreement it was effectively nonexistent having lost its corporate status in November 2019 only to be reinstated in September this year.
It's unclear if the project will get off the ground and the deal may derail Ethiopia's oil extraction plans and possibly see the Horn of Africa country incur enormous financial losses.
For decades, Ethiopia has sought to exploit its abundance of hydrocarbon resources, estimated to be as much as 8 trillion cubic liters in crude oil reserves, largely located in the country's east. But extraction hopes have encountered a plethora of difficulties, among them, the country's oil-rich Somali region being home to a number of armed rebel groups since the 1980s.
In recent years, violence in the region has subsided but poor management, questionable agreements with foreign oil companies and reported corruption also hinder Ethiopia's extraction aspirations. The country is yet to make serious use of its oil resources which have long been touted as poised to revamp the country's economy.
Due diligence
A lack of regulation enforcement and a weak vetting mechanism has seen Ethiopia's mining and petroleum sectors taken advantage of by international businessmen with questionable expertise.
Back in 2003 a Jordanian company, Si Tech International, was granted an Ethiopian petroleum production license that was revoked three years later after the company reportedly failed to meet standards. In 2013, despite being dogged by corruption and bribery allegations in Liberia, Israeli businessman Jacob Engel managed to land a tantalum mining contract overlooking the Kenticha mine in Ethiopia's Oromia region. Engel's company, Elenilto later had its deal with Ethiopia rescinded by June 2015, after it too had its expertise called into question.
"I'm aware GreenComm don't have the expertise," says a senior Ethiopian government agency official. "They were a financial company seeking to sponsor construction of the refinery."
Despite this record, the 2020 agreement suggests proper vetting for license applicants remains inadequate. "I'm aware that GreenComm don't have the expertise," says Mulugeta Damtew Seid, who heads the government-run Ethiopian Mineral, Petroleum and Biofuel Corporation (EMPB). "But GreenComm made it clear that they wouldn't handle the project themselves. We were told that they planned on buying the required technology from a third party."
"They were merely a financial company that sought to sponsor the construction of the refinery through an intermediary," he says. "From what I have determined personally, they have no ability to carry out such infrastructure projects themselves."
EMPB is a government-owned extraction company founded in 2016 as the government's attempt at creating its own enterprise of extraction experts who would work in the country's interests.
Mulugeta's statements might be deemed consistent with GreenComm's claims the project would be jointly overseen with Korean company Hyundai Engineering and Construction. The Korean construction giant was said to have struck a partnership with GreenComm Technologies, according to a report by Ethiopian state broadcaster Fana Broadcasting Corporate (FBC) published on April 28, the day of agreement.
But Hyundai officials clarified in an email to Quartz Africa, that it has no involvement whatsoever with the GreenComm project. The Korean company revealed it had been approached by GreenComm, but after some due diligence, it decided against working with the company in late 2019.
"We wish to clarify that Hyundai Engineering and Construction did not sign any kind of agreement and/or contract with GreenComm Technologies," Jinyoung Choi, a press officer at the company wrote. "Greencomm did not reply to our request to provide due diligence documents to verify legal and financial status of the company."
Choi also revealed that Hyundai went a step further with its own digging.
"Hyundai Engineering and Construction outsourced an investigation and found out that GreenComm had no active operations. Therefore, we asked GreenComm not to publicize our name in any press release without our written notice in December 2019."
There is no mention of any other third party involvement in media reports besides Hyundai, which declined involvement some four months before the agreement was signed in April something Mulugeta Damtew Seid and other Ethiopian government officials would have found out had they reached out to the Korean entity.