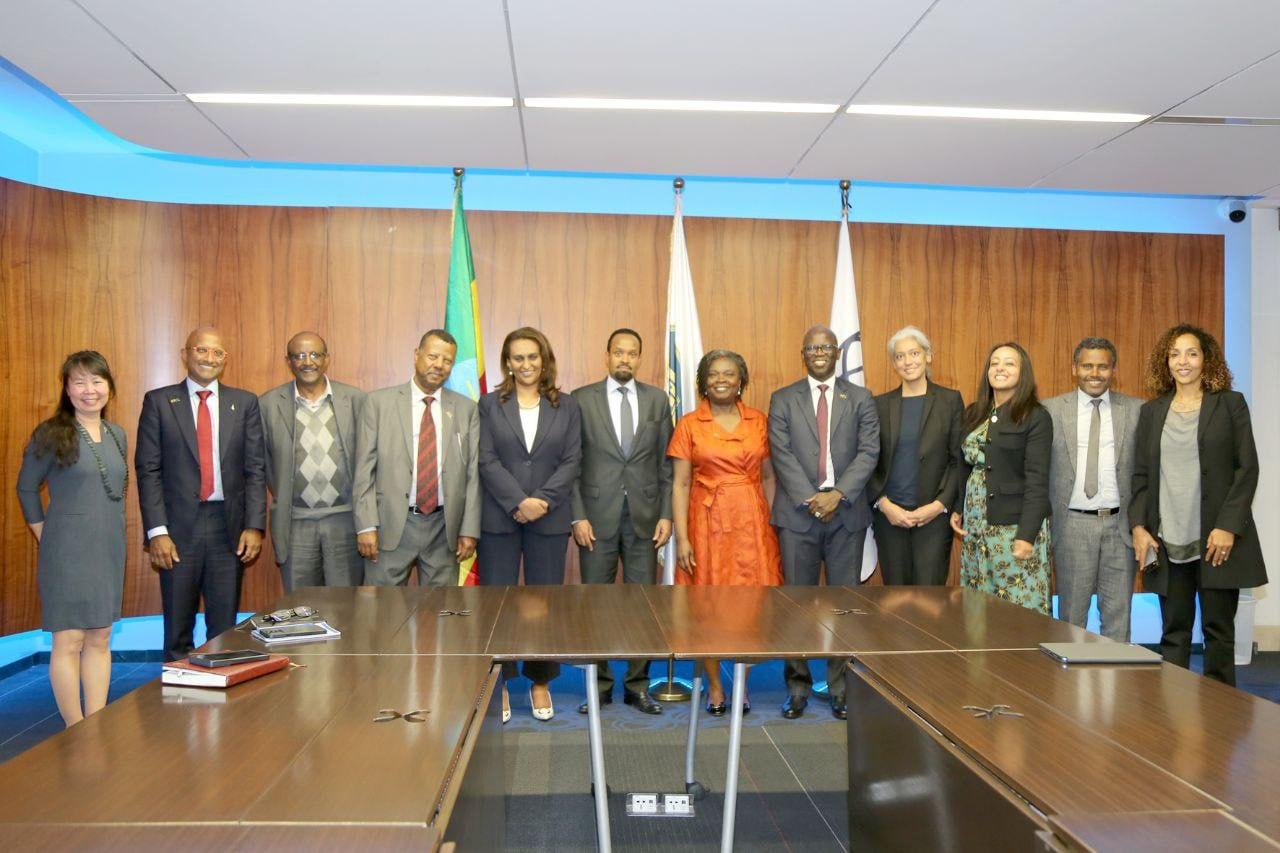 Africa-Press – Ethiopia. The World Bank reiterated that it will work closely with the Government and IMF to support the economic stabilization effort of in Ethiopia.
The World Bank Vice President for Eastern and Southern Africa, Victoria Kwakwa, is in Ethiopia for an official working visit.
The Vice President started her two-day visit by paying a courtesy call to Finance Minister, Ahmed Shide on Wednesday.
During the occasion, the two officials discussed various issues of mutual interest, including development priorities and on how to strengthen the Bank's partnership with Ethiopia.
The Minister thanked Kwakwa for the World Bank's continued support to Ethiopia, especially in delivering much-needed financing in addressing the impacts of overlapping shocks over the last three years.
He also highlighted some of the government's priorities in recovery and rebuilding, and developmental efforts in the areas of human capital, food security, infrastructure connectivity, economic stability and creating jobs for the youth.
The minister also reaffirmed the Government of Ethiopia's commitment in deepening the Home-Grown Economic Reform Agenda in rebalancing the role of state to give much space to the private sector for job creation and sustainable growth.
Kwakwa commended Ethiopia's resilience in dealing with multiple shocks and the government's commitment to economic reform to promote a private sector-led development.
She also reiterated the World Bank's commitment to assist Ethiopia in policy areas to improve on ease of doing business and productivity in Ethiopia.
The Vice President reiterated that the Bank will work closely with the Government and IMF to support the economic stabilization effort of the Government.
This is Kwakwa's first official visit to Ethiopia since she assumed her position in July 2022.
Kwakwa's visit underscores the World Bank's strong commitment to Ethiopia as a long-standing development partner.
During her visit, the Vice President, will also meet with Prime Minister Abiy Ahmed, the Governor of the National Bank of Ethiopia, members of the private sector, and some Ministers.
For More News And Analysis About Ethiopia Follow Africa-Press