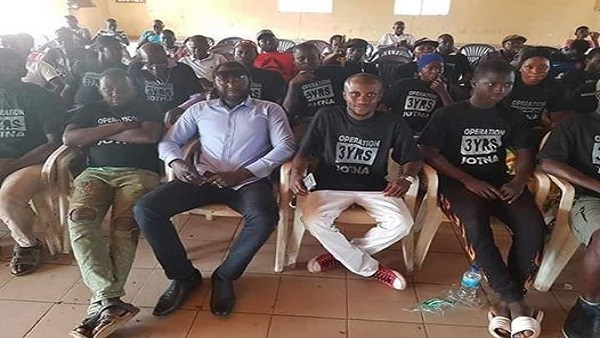 The 3-Years Jotna, a rapidly growing activist group calling for President Adama Barrow to respect his campaign promise to step down after three years, has called on the president to keep his promise and quit in December.
Speaking at a rally in Brikama Fatou Conta, tPRO of the movement said they are not out to cause trouble or incite violence.
"We are a very serious group of people who are asking our politicians and leaders to be truthful to their people by practicing what they preach.
Every Gambian should be interested in this movement because it is the principles of the movement that brought the coalition government to power," she said.
Conta further stated that they are not out to witch-hunt President Barrow. "We just want to ensure that whosoever is elected to office in this country respects the will of the Gambian people.
"We will not fight with anyone.
We are just going out to ask the Coalition members to tell us what happened to the promise they made to us that they are going to step down after three years," she said.
Madam Conta dispelled the notion that the movement is backed by certain political party, saying the movement is non political.
"I want to call on all Gambians to take ownership of the movement because it is a national movement," she added.
She said President Barrow should stop using the constitution as an excuse to stay in power because the same constitution provides for the President to resign when she chooses to or when he or she is not able to perform his or her duties.
"The constitution never says one cannot resign.
It in fact puts in place mechanisms for the country to move on if such happens."
The chairman of the movement, Abdou Njie said the objective is to ensure that they change the attitudes of the country's politicians by ensuring that they respect the promises they make to the Gambian people.
"We have nothing against Barrow but we want to set standards for those who are coming after him to be measured in the promises they make.
The group is driven by respect for the rule of law and love for country.
We have people from different political parties and whosoever is in the group you are not allowed to wear party colors and we only want Gambians in the group," he said.