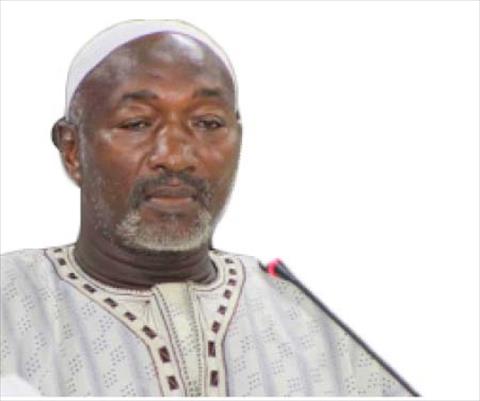 Muhammad Sajaw, a witness who testified before the Truth, Reconciliation and Reparations Commission (TRRC) yesterday has accused former President Yahya Jammeh for being responsible of the death of his son as it was clear that he gave the shooting orders.
He said the killings of the students and innocent children should have been investigated, adding that his son Amadou Sajaw died due to students' demonstration that took place on April 10, 2000, and he was only two years during the incident.
He added that on 10 April, he saw students from Jeswang and Mass Kah schools running and some entered his compound.
"They were pursued by men in uniform who were firing at them. They were dressed in black uniforms and were from the Police Intervention Unit. They were using life bullets on victims." He said, however, that his child has been trampled in his compounds.
"After picking him up I took him to Dr. Jarra who had a pharmacy and he informed me that the child was dead. I went to pick his mother because she did not know what was happening and later informed him that Amadou was dead."
He said people who trampled on his child proceeded with their journey while he concentrated on Amadou. However, he said, he could not identify them.
He continued that his child was taken to RVH in his absence but he later found him with Nigerian doctors at the Accident and Emergency Unit.
He said situations were tensed and there were people all over the place and a doctor was there speaking on the phone for two hours and was not responding to anyone.
Mr. Sajaw said after his son was pronounced dead at the hospital, they proceeded to bury him.
"What I observed was that he was trampled upon but he did not see any sign of fracture on his body or blood oozing from any part of his body."
On whether he reported the matter to the police, he said they wanted to pursue the issue but someone from Serrekunnda came to inform them that all those that were victims of that incident would get there matter investigated.
On whether a postmortem or autopsy was conducted to establish the cause of his son's death, Mr. Sajaw said: "It was their responsibility to issue a medical report. They did not tell me anything; neither did they give me any medical report nor did I ask for it."
He said some people went to his home to extend condolences and said they were sent by the government and gave a token of D5000 as compensation and left, adding he cannot remember them.
"The killing of my son was painful but if a poor man got angry and has nothing to do, you must drink cold water and relax."
On his concluding remarks, he advised Africa to respect the rights, saying that will bring peace.