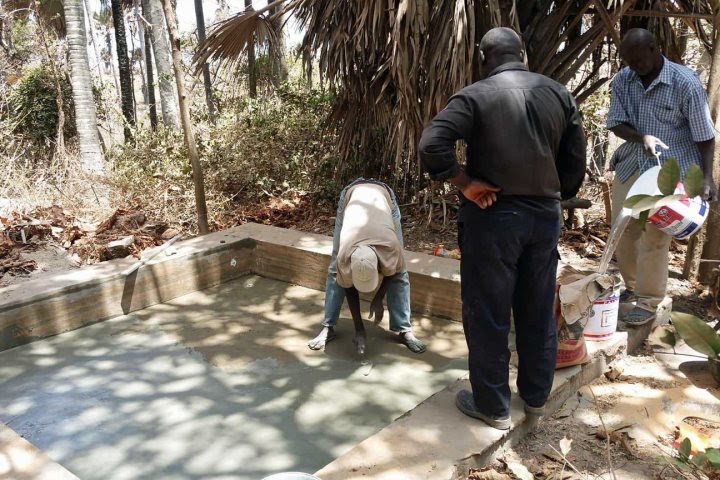 Bijilo Forest Park, or Monkey Park as it's commonly called, is well known to visitors to The Gambia but it's under threat and needs your help to survive.
The Bijilo Forest Park & Nature Trail was established in 1951 at the southern end of Senegambia Beach. It's a popular tourist attraction and educational aid. This alone makes it worthwhile, but there's another more pressing reason to save the park. There are two species of monkeys who live there, the ever curious and friendly Green Vervet Monkeys, and the shyer Western Red Colobus Monkey, an endangered species (pictured below).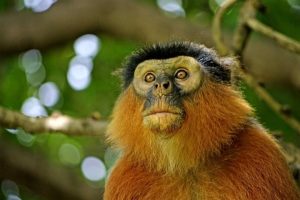 Last year a portion of the park was destroyed in order to construct a conference centre. Earlier this year the whole park came under threat when the entire area lost its status as a reserve. It looked like the bulldozers were going to move in again, but thanks to the protest of many dedicated people, including the environmentalists Green Up Gambia, and the thousands of people who signed a petition, this decision was overturned and the park's reserve status reinstated.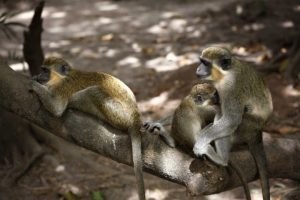 Sadly, the story doesn't end there. The small pool that the park's monkeys relied on for water, as well as fruit trees that provided an important food source, were all destroyed when the conference centre site was cleared.
A temporary solution has been found to answer the water crisis and funds have already been raised to build a permanent watering hole with a handpump, but a second watering hole is needed, especially in the forthcoming dry season, to help the forest thrive again.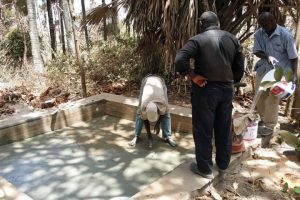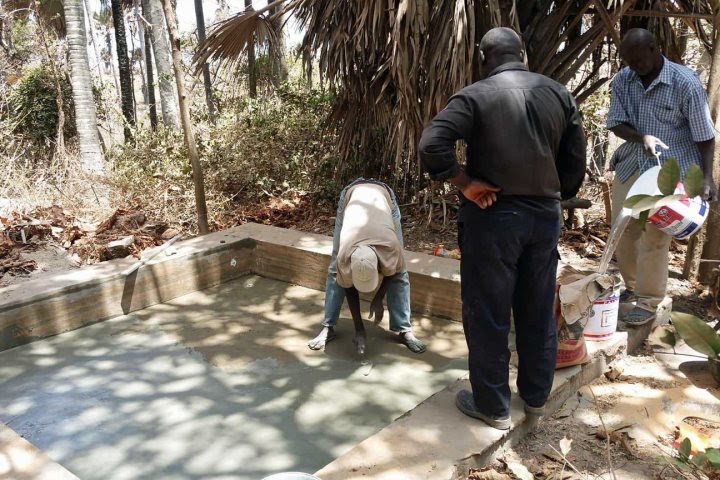 Reforestation has also been planned to replace fruit trees that were lost. Currently, many monkeys leave the park to go scavenging in residential areas and are getting hit by cars when crossing the highway.
A fence Is planned to protect the park and its inhabitants and to stop illegal logging, rubbish dumping and domestic animals and grazing cattle from entering the park.