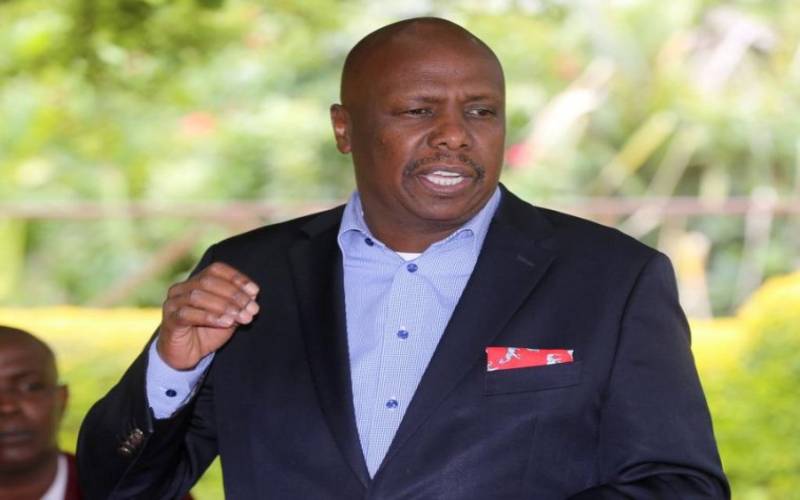 Nairobi, Kenya:  Baringo Senator Gideon Moi was by his father's side when former President Daniel arap Moi died at 5.20am Tuesday morning at Nairobi Hospital.
"Mzee passed away peacefully. I was by his side. As a family we accept,"  Senator Moi said.Senator Moi thanked all Kenyans who have stood by the family praying for former President Daniel arap Moi. President Uhuru Kenyatta announced that the former president passed on at 5.20am.
"It is with profound sadness and sorrow that I announce the passing of a Great African Statesman, H.E. Daniel Toroitich arap Moi, the Second President of the Republic of Kenya. His Excellency the Former President passed on at the Nairobi Hospital in the presence of his family," Uhuru said.
President Uhuru said that in testimony to the respect in which the memory of the Late Daniel Toroitich arap Moi is held, the nation will observe a period of national mourning from today until the day of his funeral and the former president will be accorded a State Funeral, with all appropriate Civilian and Full Military Honours being rendered and observed.