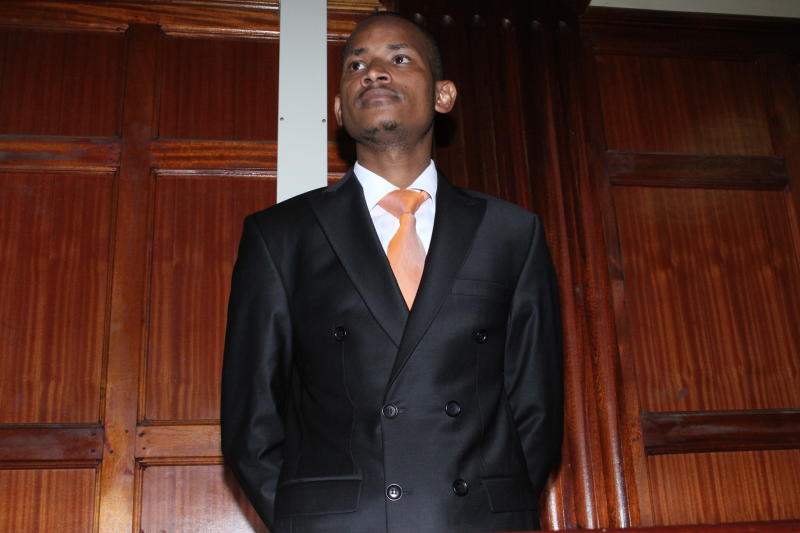 The High Court has reviewed Embakasi East Member of Parliament Babu Owino's bond terms of Sh10 million in a case in which he is accused of attempted murder.The MP is accused of shooting Felix Orinda aka DJ Evolve on the neck on January 17 at B Club on Galana Road, Nairobi.While issuing the decision Tuesday morning Justice Luka Kimaru said that the state prosecutors had failed to offer any compelling reason on why the bond terms should not be reviewed.
The State also wanted the termination of the MP's bond on grounds that he has other cases.Kimaru further questioned the lower court's decision that ordered the MP to pay the hospital bill, arguing that the consideration for cash bail to be used for treatment for the Dj was not proper, as an accused person is innocent until proven guilty.Babu Owino, whose real name is Paul Ongili, had been released on a cash bail of Sh10 million.
On January 27, Milimani Chief Magistrate Francis Andayi directed the MP to deposit the cash bail in four installments of Sh2.5 million each for the next three months to settle DJ Evolve's medical billIn his rulling, Andayi said that Orinda's family was unable to settle the hospital bill accruing at the Nairobi hospital where he was admitted after allegedly being shot by the MP.
But, Kimaru overruled and said that the MP will help settle DJ Evolve's hospital bill only as a moral obligation and out of his good will and not as a court order.Justice Kimaru further noted that Babu had so far paid Sh4.4 million to the court that was to be used in settling the hospital bill and Sh600,000 directly to the health facility.
He nevertheless noted that only the Sh4.4million will count as bail and is therefore to deposit Sh600,000 for the court to secure his release.As at February 23, it was reported that the Dj's bill at the Nairobi Hospital stood at Sh6,684,000.From the hospital records, Sh1.66 million was for the doctors' fees, Sh1.3 million to cater for the pharmacy charges, Sh913,683 in nursing charges, Sh990,000 cost for his hospital room and Sh494,100 for his Physiotherapy among other charges.
The DJ is still receiving treatment at the Nairobi hospital.