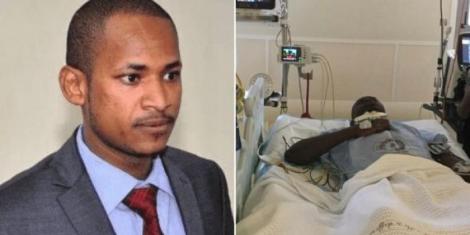 AfricaPress-Kenya: A Nairobi court has ordered for the full disclosure of the details of a reconciliation deal reportedly arrived at between Embakasi East MP Babu Owino and DJ Evolve.
Principal Magistrate Benard Ochoi was delivering a ruling on Evolve's petition to withdraw the attempted murder charges levelled against the MP when he gave the directive on Monday, March 15.
The magistrate ruled that the application did not meet the threshold, but maintained avenues for further engagements.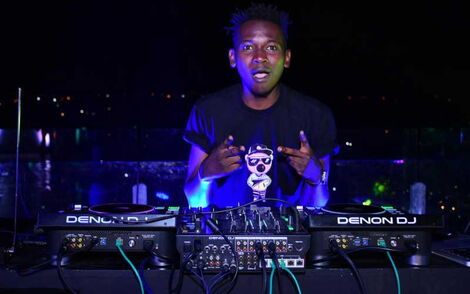 Felix Orinda alias DJ Evolve.
"Unconditional withdrawal is not appropriate in the circumstances of this case; the parties must come out openly and tell the court what Babu had offered the family," Ochoi said.
The DJ wants the criminal case against the MP withdrawn under section 204 of the Criminal Procedural Code (CPC).
"If a complainant, at any time before a final order is passed in a case under this part, satisfies the court that there are sufficient grounds for permitting him to withdraw his complaint, the court may permit him to withdraw it and shall thereupon acquit the accused," Section 204 of the CPC states.
However, the office of the Director of Public Prosecutions Noordin Haji argues that the case is criminal in nature and has sufficient public interest and therefore should have a say in the matter.
The general principle according to the constitutional withdrawal or termination of criminal cases, the DPP is obliged to consider "public interest, the interests of the administration of justice and the need to prevent and avoid abuse of the legal process."
"The DPP needs to engage the victim, the family of the victim and their lawyers to find out the motivation," state counsel Jacinta Nyamosi argued in a past hearing.
Owino submitted that settlement out of court is allowed in law for any offence, arguing that it being a public interest case did not preclude it from being withdrawable from out of court settlement as all cases are equal before the law.
In a recent interview, the MP promised to carry his own cross should he be found guilty of shooting DJ Evolve.
"The matter is before a court of law, if I'm found guilty there's no problem, I'm willing to serve. Jails are meant for human beings. I will serve my time, I will live my life, I will carry my own cross," said Babu.