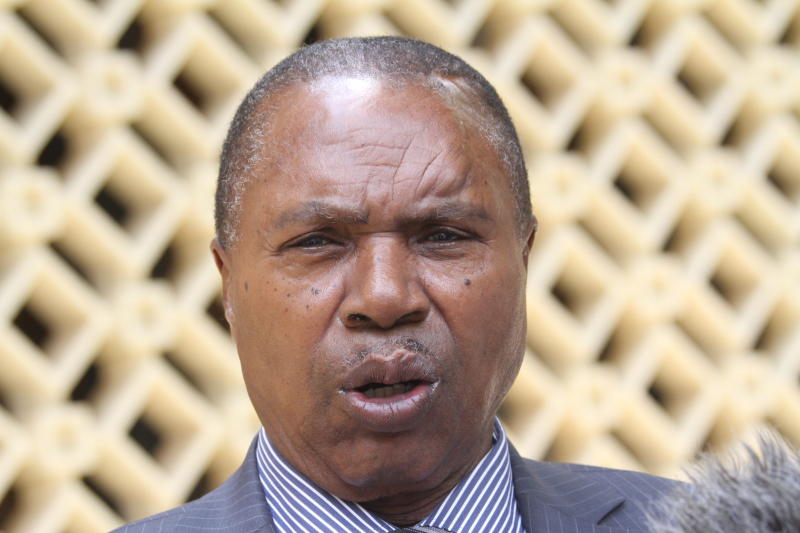 AfricaPress-Kenya: The National Assembly's Legal Affairs Committee Chairperson Muturi Kigano has allayed fears that a joint Parliamentary Committee will introduce major amendments to the BBI Bill.
Kigano, who co-chairs the joint committee with Nyamira Senator Okongo Omogeni, which is currently going through the Constitutional Amendment Bill after parliamentary public participation, said this is despite hiring two experts to help them wade through the constitutional amendment framework.
He said MPs cannot amend the Bill since it was a popular initiative emanating from the people. "Amending the BBI Bill would offend Article 257 of the Constitution, which explains the process of referendum proposal by means of popular initiative," he said yesterday.
He added that the BBI proposal fell squarely under the popular initiative since it has two promoters – Junet Mohammed and Dennis Waweru.
"The issue on whether Parliament votes for or against the Bill is superfluous because either way the Bill must be subjected to referendum," said Kigano.
According to veteran lawyer and reformist, the Bill will automatically find its way to referendum.
"One cannot usurp powers of the people and try to seek an amendment of the BBI Bill. Parliament lacks that mandate since over one million Kenyans owned the report by appending their signatures and the over 24 County Assemblies have approved it," Kigano added.