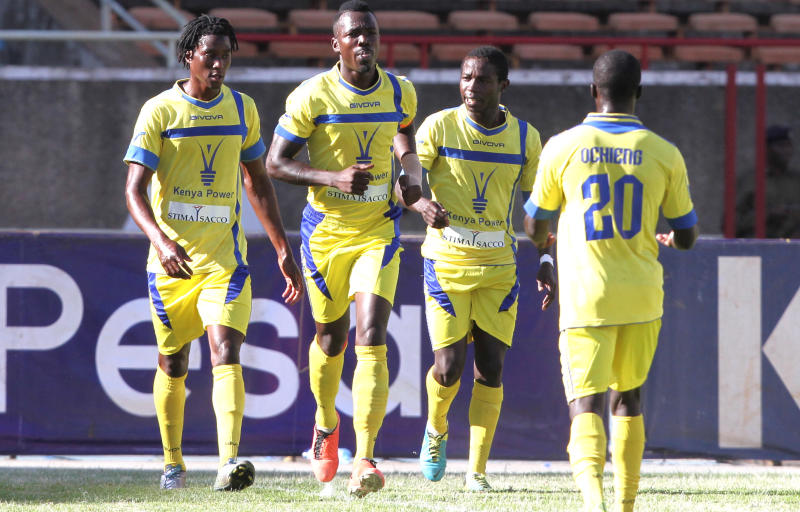 AfricaPress-Kenya: Kenyan premier league sides Western Stima have released 14 players as the club plot relegation survival.
Stima chairman Laban Jobita confirmed to the Standard Sports on Friday that the club has parted ways with almost half the total number of players in the team.
"Yes, it is true we have released 14 players to go and look for greener pastures elsewhere," Jobita said.
The released players include are long-serving goalkeeper and captain Samuel Odhiambo, Marvin Ayoro, Devans Shakil, Spencer Obura, Austine Wahongo, Vincent Oluoch, Abdrahaman Mango and Ezekiel Wandanda.
Others are Mark Ochieng, Hamid Aki, Darry Odhiambo, Elly Otieno, Sharriff Khaemba, and Wycliffe Aguero.
However, the chairman decline to admit that he has fired the players because of match fixing allegations that rocked the club last month.
A Ugandan, Ronald Nigawira, was last month arrested as he was allegedly trying fix the team's match against KCB. Nigawira was later released after Jobita withdrew the charges.
"I have not said they were involved in match fixing. I don't want to say that and I don't want to comment on the allegations," he said.
Jobita said underperformance is the main reason why he axed the 14.
"The team is underperforming. When you look at the table now, we are second last deep into the relegation zone. We need fresh players," he said.
"Additionally, the squad is too big to manage considering our financial constraints. I want to build a new squad of 23 players and not 30 we initially had."
Jobita said the technical bench which is headed by the newly signed coach Abdallah Juma will work with 16 players currently available as he looks forward to sign seven players in the coming days.