Africa-Press – Lesotho. His Majesty King Letsie III celebrated his 60th birthday at an event held in Setsoto Stadium, Maseru on Monday. The celebration was fulfilled through numerous activities from all other years by the parade of 511 officers of the Lesotho Defence Force (LDF) demonstrating His Majesty's diamond years.
Speaking on behalf of Heads of State, His Majesty King Mswati III of Eswatini congratulated His Majesty for reaching the age of 60, saying this is becoming more knowledgeable and wiser.
"It is not the years that count, but rather the kind of life you have lived," he said. He also congratulated His Majesty King Letsie III with the Championship of Nutrition, and also the Prince Award he obtained.
His Majesty Mswati said Basotho are lucky to have a leader like him, as he always seeks to renew relations with other leaders for the betterment of their nations.
He said the two countries, Eswatini and Lesotho are distinct to reach huge milestones like BOLESWA, SACU and African Union. He said peace and stability need to prevail and that can only be achieved through good deliberations amongst political leaders.
In conclusion, he said he will be celebrating his 50th birthday and Independence this year in September and this will mark a huge milestone. He wished His Majesty and all the nation good health, peace and stability.
Present to grace this Diamond Jubilee included President Mokgweetsi Masisi of Botswana, His Majesty King Mswati III and the Zimbabwean Minister of Foreign Affairs, Mr. Frederick Shava. Also present were, the Prime Minister Mr.
Ntsokoane Matekane, Deputy Prime Minister Justice Nthomeng Majara, Former Prime Minister Dr Motsoahae Thomas Thabane, Speaker of the National Assembly, Heads of Diplomatic Missions in Lesotho, Cabinet Ministers, government dignitaries and the general public.
The ceremony ended with the cake cutting by Their Majesties the King and Queen and other members of the royal family. His Majesty is the first son of the late King Moshoeshoe I and Queen Mahohato Bereng Seeiso.
He was born Mohato Bereng Seeiso at Morijs Scott Hospita on July 17, 1963. His Majesty was joined in holy matrimony with Her Majesty Queen Masenate Mohato Seeiso (Karabo Motšoeneng) on February 18, 2000. They are blessed with two daughters and a son; Princess Senate, Princess Maseeiso and Prince Lerotholi.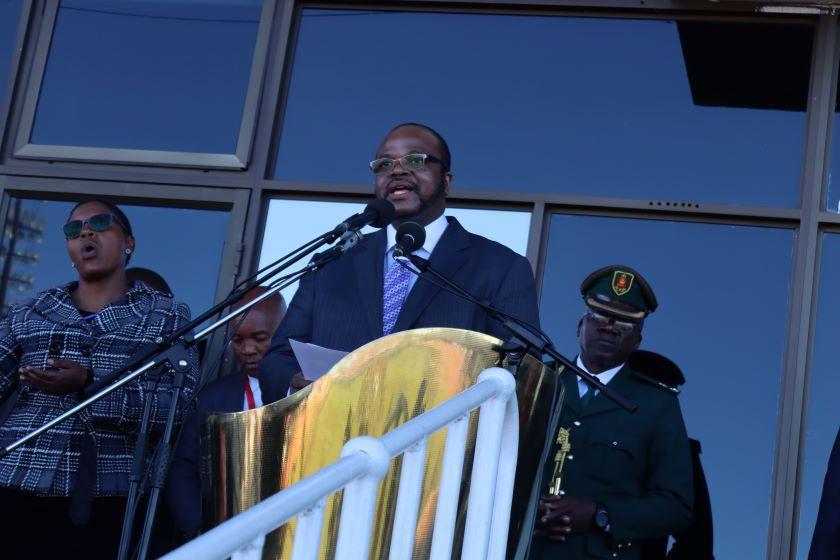 For More News And Analysis About Lesotho Follow Africa-Press