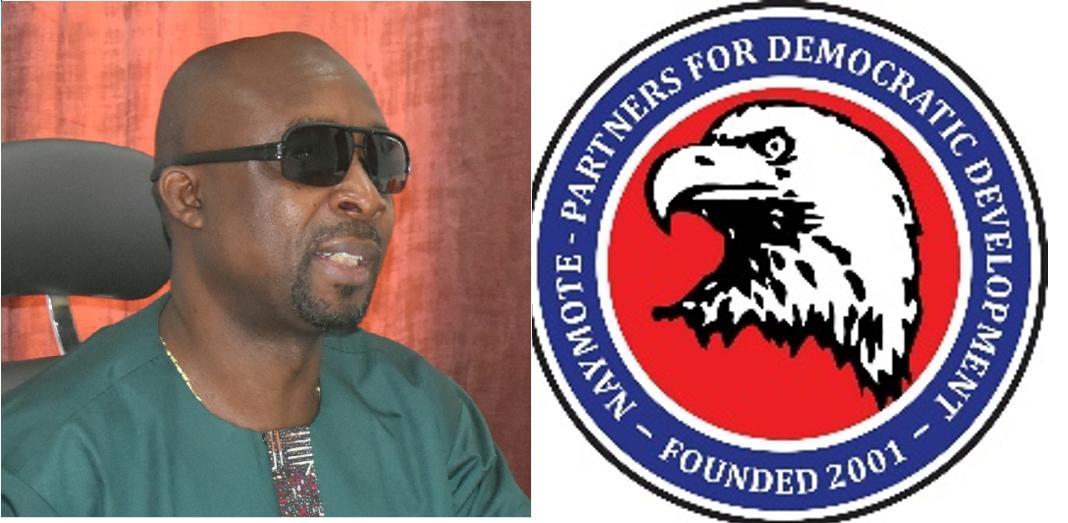 Africa-Press – Liberia. Naymote Partners for Democratic Development says it is deeply concerned over the growing wave of hate speech and political violence in Liberia leading to Liberia's crucial Presidential and Legislative Elections.In a release issued on Tuesday in Paynesville, Naymote, through its Executive Director Eddie Jarwolo said these 'unfortunate' developments pose distinct threats to the holding of peaceful, free, and credible elections in October and called on political leaders to live up to the Farmington Declaration.
"We would like to remind political leaders, parties, and national institutions about their obligations under the Constitution of Liberia; and the commitments under the Farmington River Declaration of Peace which was signed in April 2023," Naymote said.
By signing the Farmington River Declaration of Peace, the institution said political leaders agreed to support and participate in violence-free, peaceful, transparent, and credible legislative and presidential elections on October 10, 2023.
"We expect every single leader to live up to this commitment and refrain from inciting violence, and mobilization of unemployed youth for political violence."
In recent weeks, Liberia's leading political actors have been engulfed in heated exchanges marred by acrimonious claims and counterclaims. In one instance, members of the National Patriotic Party (NPP), a constituent member of the ruling Coalition for Democratic Change (CDC) stormed the Christ Chapel of Faith of Senator Prince Y. Johnson of the opposition Movement for Democracy and Reconstruction (MDR), disrupting the Church's Sunday service.
The youth said they had assembled in protest against Senator Johnson's planned outburst against their political leader Vice President Jewel Howard Taylor who had earlier warned of a possible Prince Johnson's presidency if former Vice President Joseph Boakai is elected president.
Senator Johnson also used his sermon to make damning allegations against other politicians including Mr. Alexander Cummings, in which Cummings' Collaborating Political Parties(CPP) fired back.
In the statement, Naymote specifically calls on the government and the opposition to desist from making inflammatory statements and utterances against each other that could spill out of control and lead to violence, adding, "It is hard time that Liberian political actors take note of the importance of these impending elections and behave/act within the confines of established rules and regulations to avoid the process being derailed."
Naymote, founded in the early 2000s, is one of Liberia's leading pro-democracy institutions that is in the vanguard of advocating for good governance and transparent and credible elections.
The institution said it believes that the forthcoming presidential and legislative elections represent an opportunity to consolidate the peace and democracy that Liberia has enjoyed for 20 years.
It calls on all Liberians including political leaders and party activists to eschew violence; and rather engage in constructive policy debates and mobilize their supporters around transformative agendas to contest the elections.
It said the debate should be focused on issues such as policy responses and proposals on fighting corruption, improving the economy, responding to the call for justice and human rights, addressing unemployment, violence against women, and decentralization.
'NEC should strictly enforce'
Further in the statement, the institution calls on the National Elections Commission, (NEC) to strictly enforce its regulations against pre-campaigning activities, and hold parties and candidates accountable for violating elections-related laws and regulations, including the Campaign Finance Regulation and Code of Conduct for public officials.
It also called on foreign diplomatic missions to impose sanctions on those that are bent on instigating violence, especially subjecting the many unemployed and impoverished youth to violence.
The institutions also called on the diplomatic missions and partners that have contributed immensely towards peace in Liberia to speak against actions that will undermine the peace and security of the state and impose sanctions and visa restrictions on perpetrators of violence, and individuals making hate speech towards the 2023 elections.
It then rallied all Liberian civil society organizations and independent citizens' movements to deepen engagements with the citizens and sensitize them against electoral violence, as well as provide more civic and voter education as the country moves closer to the campaign period; adding that voting is the key to the democracy of Liberia.
For More News And Analysis About Liberia Follow Africa-Press