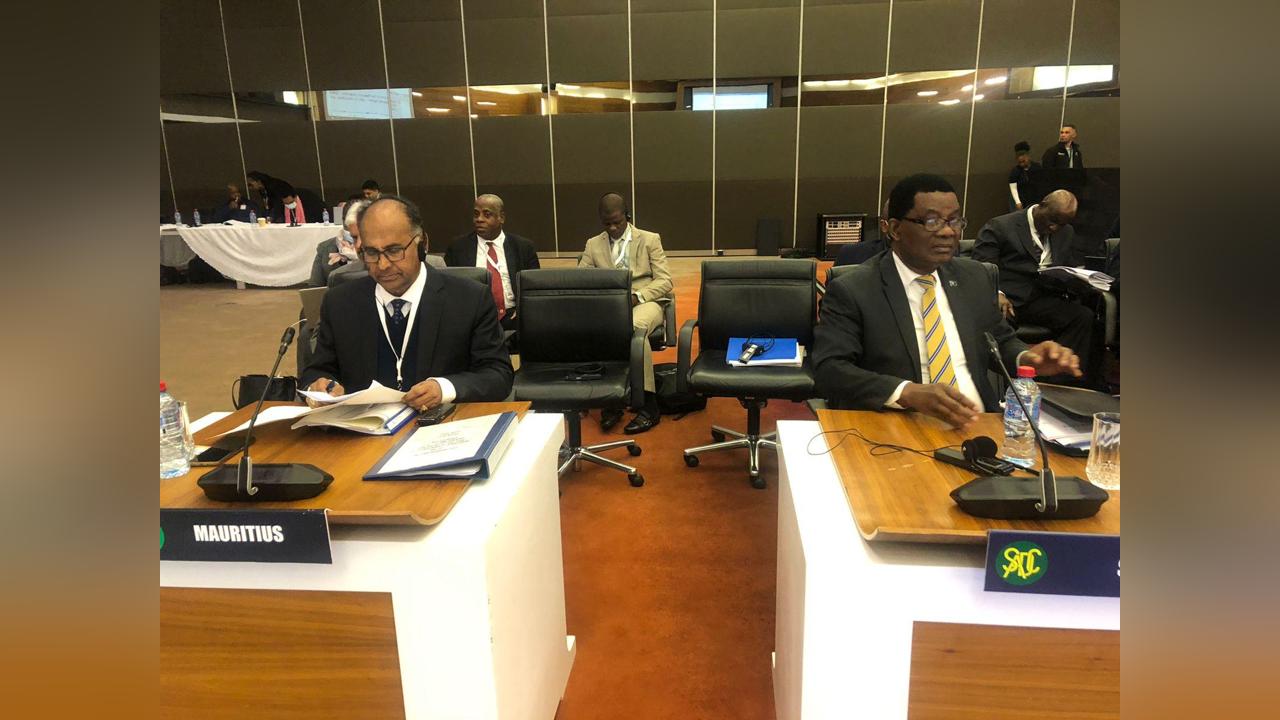 Africa-Press – Mauritius. The Minister of Land Transport and Light Rail, Minister of Foreign Affairs, Regional Integration and International Trade, Mr Alan Ganoo, attended the 24th Ministerial Meeting of the SADC Organ on Politics, Defence and Security Cooperation, held on 19 July 2022 in Pretoria.
The Meeting adopted important decisions pertaining to peace and stability in the region and reviewed progress achieved in sectors such as the fight against terrorism, transnational organised crime, anti-corruption, human trafficking and the holding of free and fair elections in SADC Member States.
The situation in Cabo Delgado, Mozambique and the reinforcement of various mechanisms of the SADC to safeguard and promote peace and security were also discussed.
Moreover, Minister Ganoo met the Minister of International Relations and Cooperation of South Africa, Mrs Naledi Pandor, to discuss bilateral relations as well as areas of common interests. He also signed the SADC Protocol on the Interstate Transfer of Sentenced Offenders on behalf of Mauritius.
For More News And Analysis About Mauritius Follow Africa-Press