Africa-Press – South-Africa. Citrusdal residents have been isolated in their town since Wednesday evening after heavy flooding cut off access to the Cederberg town.
Some residents are stranded outside with no way to return to their homes.
The main access road off the N7 highway, the R393, collapsed on Wednesday evening during heavy downpours. The rapidly flowing Olifants River has blocked access to the town.
Residents were standing on each side of the collapsed road when GroundUp arrived on Friday morning. Someone was attempting to cross the river. They eventually made it safely to the other side.
Cars and trucks lined the road to Citrusdal. Stranded drivers have been sleeping in their trucks and bakkies.
Citrusdal resident Adrian Fortuin has been sleeping in his truck since Wednesday evening. He transports citrus for a living.
"You are looking at the disaster I came across on Wednesday evening," said Fortuin.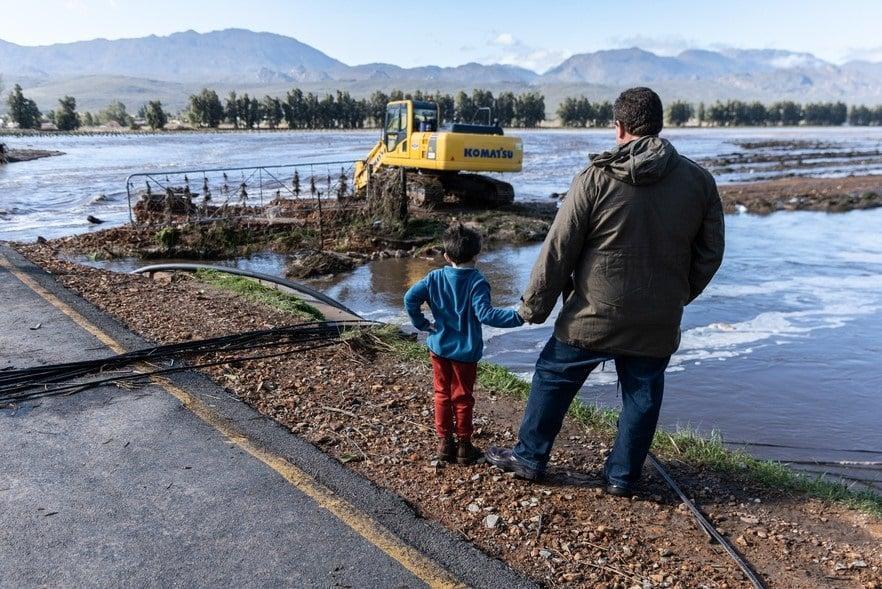 "Thursday morning we came to look; it was the same. This morning, the same. There are no alternatives. We've just had to sleep in our trucks."
Fortuin said he wanted to get to his home. He has a wife and a kid in town.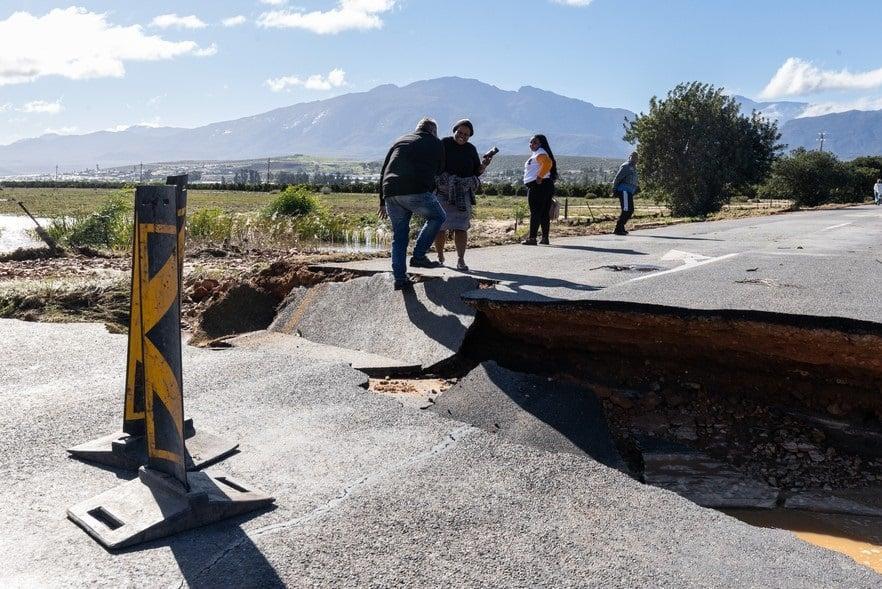 "They are safe and I am stranded."
Cederberg Municipality spokesperson Anthony Mlata said that a joint operation between the municipality, the provincial government, and the West Coast District Municipality was currently under way.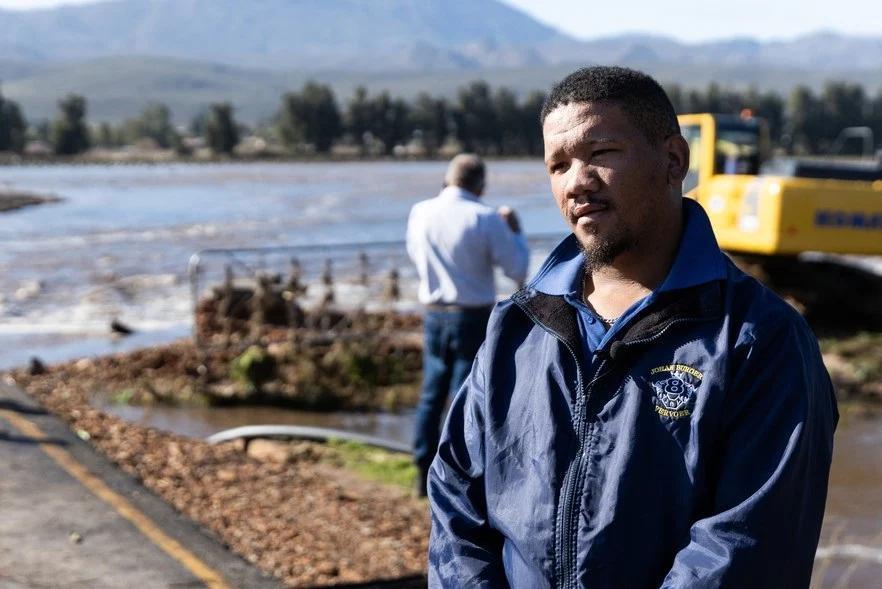 He said technical teams were trying to access Citrusdal along uncommon routes, either from Clanwilliam, possibly through farms, or from Algeria on gravel roads.
Mlata said that they had also appointed a contractor to fix the collapsed road, but "have to wait for the weather conditions and the water to subside for them to start".
However, more heavy rain was expected to fall on Saturday.
Mlata said that once they had gained access to the town, they would come up with a workable plan. He said if the situation worsened, they would "escalate" it. "We're not there yet," he added.
According to a recent municipality statement, about 120 people were being temporarily housed in the Oranjeville Sports Hall after being evacuated from an informal settlement in Citrusdal.
Damage to power cables has left many towns in the Cederberg without or partly without electricity, including Citrusdal, Clanwilliam and Wupperthal.
The municipality said yesterday that "Citrusdal water infrastructure is under severe pressure and is currently running on a single borehole" and "people must use water sparingly".
Marius Daniels, a farmworker who lives and works outside of Citrusdal, said he grew up in the area and had rarely seen flooding this bad.
Daniels said that many of the surrounding farms were not operating and that many of the surrounding citrus trees on the farms were flooded.
"It's terrible," he said.
For More News And Analysis About South-Africa Follow Africa-Press