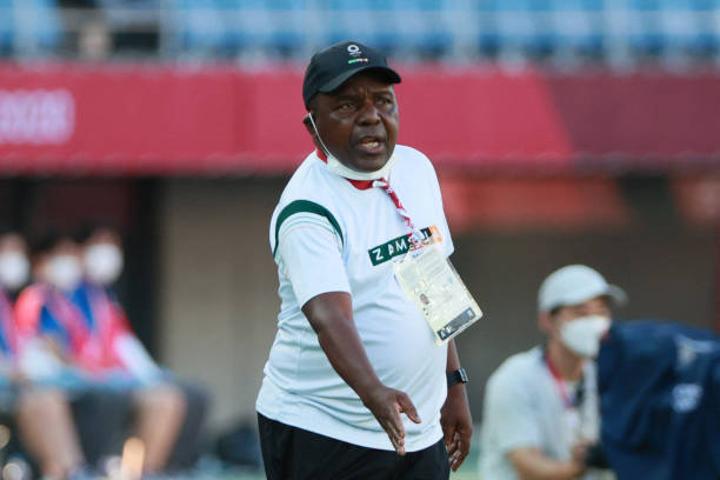 Africa-Press – Zambia. Copper Queens coach Bruce Mwape has been placed as one of the favourites to take over at either Zesco United and Zanaco should the two giants decide to sack their current managers, the ZamFoot Crew understands. And joining Mwape at 0.25 to take charge of Zesco or Zanaco during the course of the 2022/2023 season is Kansanshi Dynamos' Boyd Mulwanda.
"Ideally, Chisi Mbewe is our favorite to take over the two biggest jobs [Zesco and Zanaco] but he can't leave Red Arrows until the end of the season," a ZamFoot Crew source said from one of the betting companies.
"Both Zesco and Zanaco would love to get Chisi, but they are aware that they can't price him away from Nkoloma Stadium. Mwape, a Nchanga Rangers legend has just put himself into the market following the Copper Queens' performance at the Women's African Cup of Nations.
"You don't just guide the Copper Queens to bronze and World Cup, and expect the big clubs not to notice," the source added. Mwape last coached in the Zambian Super League in July 2017 before he was sacked by his boyhood club Nchanga Rangers.
"We think he can jump on the chance to take over at one of the big clubs. He has gained a lot of international experience coaching the Copper Queens. In addition to being the first coach to take a senior team to the World Cup, Mwape also coached at the Olympics.
For Mulwanda, even though he has been going about his work quietly having steadied the ship at Buildcon before guiding Kansanshi to safety last season, many top clubs are monitoring his progress.
Why Zesco United and Zanaco Despite Numba Mumanga having won the league twice, the former Zambia and Zanaco winger is yet to convince with his style of play.
Fans are still divided in Ndola on his continuity as Team Ya Ziko boss. At Sunset Stadium, Kelvin Kaindu is also facing the same challenge as most fans are unconvinced with his pedigree. By the way Mulwanda is a former Zanaco player.
For More News And Analysis About Zambia Follow Africa-Press