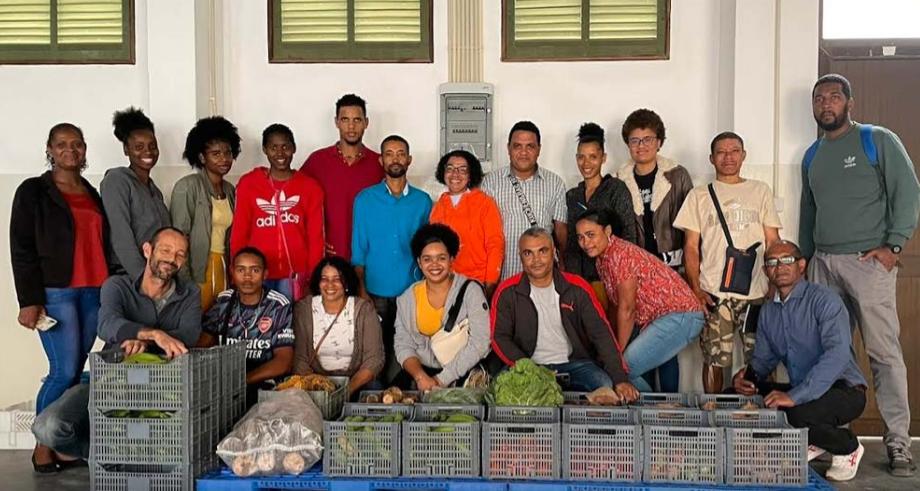 Africa-Press – Cape verde. A group of 32 trainees, mostly women from various rural communities in Santo Antão, are now better trained in post-harvest activities and operations in Agricultural Warehouses.
The three-day training was promoted by the Center for Rural Studies and International Agriculture (CERAI) and the Association of Friends of Nature (AAN), within the scope of the PROSAM Project – Sustainable Production and Market Access in Santo Antão, in January 2023.
Entitled "Training Residence in Post-harvest Activities and Operations in Agricultural Warehouses", the training took place simultaneously in two locations: at the Agricultural Warehouse of Ribeira da Cruz, in the municipality of Porto Novo, and at the Agricultural Warehouse of Eito, in the municipality from Paul.
Most women
According to the organization, the target audience for this training were young people and women from these rural communities, who showed interest in post-harvest treatment, marketing and qualification of agricultural products, as a potential sector of professional specialization.
The initiative had the participation of 32 trainees, 21 of them women, and the residencies lasted a total of 24 hours, in each of the Agricultural Warehouses,
Trained at a theoretical and practical level
Topics such as harvesting strategies for qualitative improvements, internal procedures and product treatment steps at the Agricultural Warehouse, aspects that determine the quality standard, unit management, community participation, logistics, and ways of marketing to different markets were addressed.
The residency was divided into two moments, theoretical training and teaching practices for treating products from the networks of local producers participating in the project.
Products such as potatoes, carrots, pumpkin, kale, cassava, cabbage, bananas, tomatoes, kale, sweet potatoes, yams and coriander were treated in a pedagogical way and as part of the practical content.
Products donated to school canteens on the island
At the end of the Training Residency, the products discussed in the practical session were donated to FICASE and the Delegations of the Ministry of Education in Porto Novo and Paúl, for their use and consumption in school canteens.
In total, on January 26, 2023, 341 kg of products were donated, 164 kg in Porto Novo and 177 kg in Paul.
The products were destined for schools with greater demand and, at the same time, greater difficulties in acquiring fresh products.
Remember that the ProSAM project is funded by the Spanish Agency for International Development Cooperation (AECID) and promoted by CERAI and the Association of Friends of Nature (AAN) in partnership with the Ministry of Agriculture and Environment (MAA) and the Chambers Municipalities of Porto Novo, Ribeira Grande and Paúl.
For More News And Analysis About Cape verde Follow Africa-Press