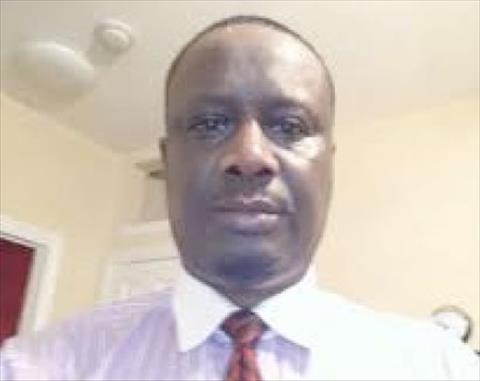 First on my wish list is UNITY where working culture urges us to converge in PURPOSE.
I pray to Allah for all of you by extension our nation to enter the year 2020 with readiness to rise above all expectations!
I pray that 2020 becomes the year of a rising Gambia!  A Gambia where minds and hearts will witness the proliferation of small and medium enterprises or industries. A Gambia where our road infrastructure will remain the platform for a booming economy. A Gambia where communication will remain a fountain of benefits. A Gambia where our voices will be synchronized by the symphonies of time to send into our eardrums lyrics enriched with sounds from the orchestra of mutual respect across the board.
A Gambia where access to resources will remain the source for all. A Gambia where deprivation will be replaced with opportunities matched with preparedness from a population ready to detach itself from retrogress. A Gambia where COLLECTIVE DEVELOPMENT WILL SUBSTITUTE INDIVIDUAL DEVELOPMENT. A Gambia where life expectancy will leap from the current statistics to 80 years or above. A Gambia where HEALTH, EDUCATION, AGRICULTURE, ENERGY and SECURITY will remain the pillars of national development. A Gambia where our sad past will be replaced with the audacity of hope while embracing each other in the spirit of together for every genuine reason. A Gambia where our youth, our women, our elderly and people with special needs will depend on the law with the help of the creator to provide and protect for them but not handouts.  A  Gambia that will be well positioned by an outstanding  performance of its citizens  both within the geopolitical and  the geo strategic arenas.  A Gambia where we can dream then transform our dreams into reality like architects would use their designs to construct structures. A Gambia where what we plan is blessed then followed by outstanding results from the leadership and citizenry combined in one circle of production. A Gambia where harmony will remain the balancing factor within a solid working culture.
Our Gambia deserves nothing else other than peace, harmony and progress!
I can see Gambia rising in the horizon, flapping it wings of progress, towards a convincing rendezvous with destiny Inshaa Allah.
GAMBIA SAYS THIS TO YOU AND I.
"See me on the bill board of developing nations!"