By Faridah N Kulumba
Africa-Press – Kenya. On 9th August 2022, Kenyans will be voting for their 5th president. Among the presidential aspirants is Raila Amolo Odinga 77 years, who is the presidential candidate for the opposition party Orange Democratic Movement (ODM) under the Azimio la Umoja Coalition (Quest for unity). He is a former Member of Parliament (MP) for Langata and was also the Prime Minister of Keny from 2008 to 2013.
Biography
Raila has a rich family background. He was born to Mary Juma and Jaramogi Opinga Odinga in Maseno, Kisumu District Nyanza pronvice on 7 january 1945. His father was the first Vice President of Kenya during President Jomo Kenyatta's administration.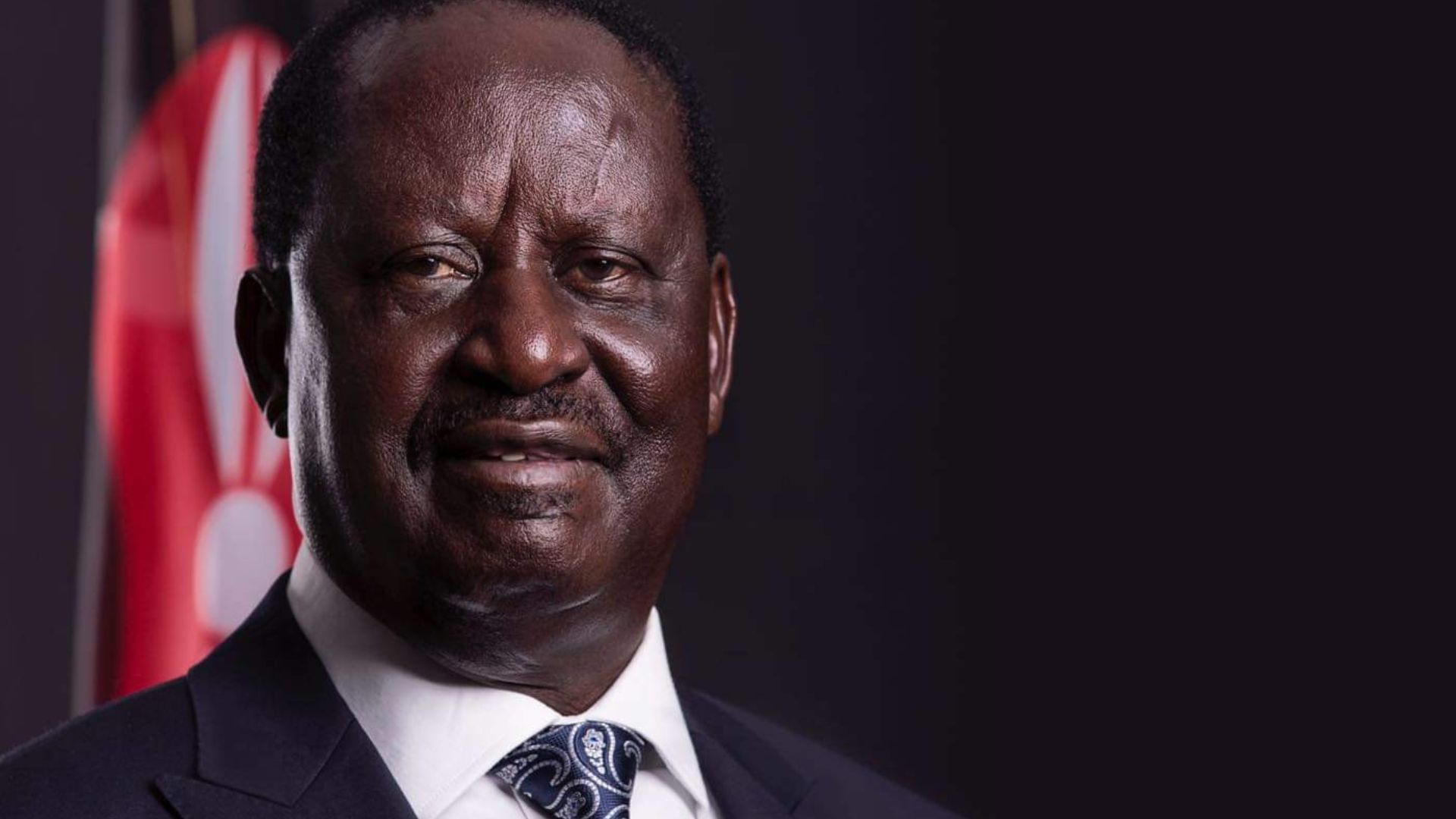 Qualifications
He attended his Primary Level Education at Kisumu Union Primary, then he joined Maranda High School up to 1962, when his father Opinga Odinga transferred him to German, where he graduated with a Diploma (roughly equivalent to a Master's Degree) in Mechanical Engineering and Welding in 1970, in East German.
Doubts-
However, on 16 June this year Raila's opponent and second in command Willam Ruto questioned his academic credentials. Deputy President Ruto believes that the former Prime minister Raila's academic credentials are questionable and he is a conman. Ruto challenged Raila to give proof of where he obtained his degree, his classmates, and who taught him. DP Ruto insisted that the Azimio la Umoja candidate cannot prove what he studied, but claims to have a degree.
Political ambitions
Raila started being politically active between the 1970s and 1980s and supported Kenya's government reforms. In 1982, he was imprisoned and charged with treason after being accused of plotting against President Daniel Arap Moi. He stayed in prison without trial for six years. After his release, in February 1988, he was twice arrested for campaigning against one-party rule, and in 1991 he sought refuge in Norway.
Membership-
Raila returned to Kenya in 1992, that same year he was elected a member of the National Assembly under the banner of the Forum for the Restoration of Democracy–Kenya (FORD–K), the party led by his father. After his father's death in 1994, Raila became embroiled in a leadership struggle within the party. In 1996 he left FORD–K and joined the National Development Party (NDP).
In 1997 Rail aspired for the presidency of Kenya as NDP's candidate but did not succeed. Fortunately, he retained his seat in the National Assembly. Raila and the NDP cooperated to support President Moi and the ruling Kikuyu-dominated Kenya African National Union (KANU). In 2001, Moi was appointed energy minister under the ruling party, and then his NDP was absorbed into the ruling party the following year, with Raila becoming secretary-general of KANU.
Shattered Dreams-
In the 2002 elections, Raila's dream of succeeding Moi as KANU's presidential candidate was shattered when Moi decided to support the current president of Kenya Uhuru Kenyatta son of former president Jomo Kenyatta. Several KANU members including Raila disagreed with Moi's decision and formed the Rainbow Alliance (RA) within the party. They advocated for a vote among KANU members to determine the party's presidential candidate. Unfortunately, their request was not successful and Uhuru was named officially as KANU presidential candidate.
Other parties formed-
After Raila was denayed to be KANU's flag bearer in 2002. He and RA left KANU and formed the Liberal Democratic Party (LDP). The LDP soon joined with a coalition of several parties, the National Alliance Alliance of Kenya (NAK), to form the National Rainbow Coalition (NARC) under the leadership of former president Mwai Kibaki.
Presidential attempts
Raila served as Prime Minister of Kenya and was the MP of Langata between 1992 and march 2013. He came third in the 1997 presidential election and as an ODM candidate was runner-up to Kibaki in the 2007 presidential election. In 2013 he unsuccessfully contested the presidential election elections that saw Uhuru declared the 4th President. In 2017 he successfully contested the 8th August polls that saw the Supreme Court nullify the election. He boycotted the election and Uhuru and Ruto were re-elected with 98 percent votes.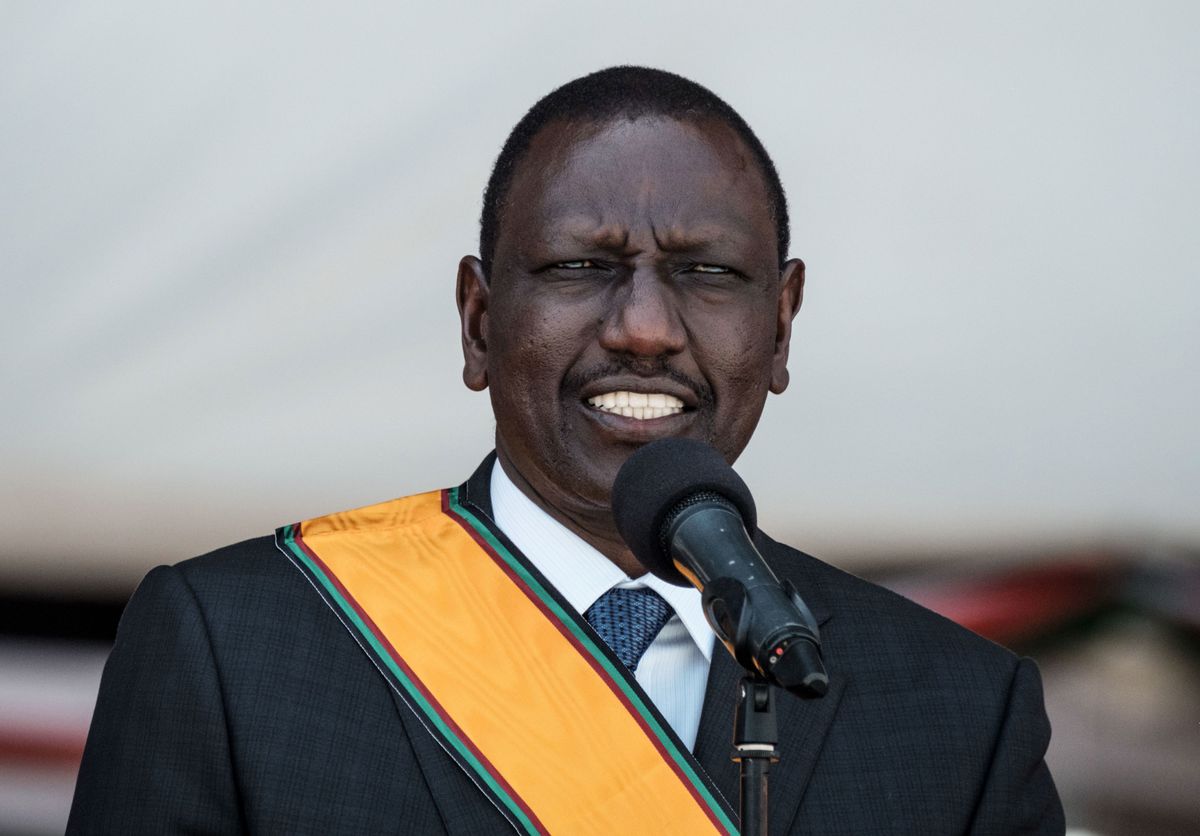 Building Bridges Initiative's effects
In 2018, President Uhuru and his bitter rival ODM leader Raila stunned Kenyans when they shook hands in what became known as "The Handshake" and declared a truce after post-election violence in 2017 left dozens of people dead. Raila's 2022 presidential bid comes after he lost four shots at the presidency in 1997, 2007, 2013, and 2017. The announcement came after Kenyatta's successor Ruto who also vyes for the presidency was sacked from the Jubilee party.
2022 contest
In March 2022, the ruling party Jubilee, the opposition party ODM, and other political groups joined forces ahead of general elections in August. Kenyan President Uhuru reiterated his support for former rival Raila in Nairobi under the banner Azimio la Umoja Coalition. This was proof to show that the two leaders buried the hatched and they were ready to take Kenya to the next level.
The 'project of the system'
In October 2021, Kenya's DP Ruto said the 2022 presidential race was framed between him as the Hustler of the Nation, and the 'project of the system' referring to the opposition leader of ODM Raila as the government project. Ruto expressed displeasure at President Kenyatta's decision to back Raila for the presidency instead of him. Ruto and President Uhuru had a prenuptial agreement in which Uhuru was to back Ruto for the presidency after his second term.
Kenyans support for Raila
The current survey which was released by Infotrak Research and Consulting showed that Raila and his running mate Martha Karua were leading in Nairobi city with 49 percent of the votes, whereas, his chief political arch-rival DP Ruto trailed in the second position with 30 percent.
For More News And Analysis About Kenya Follow Africa-Press