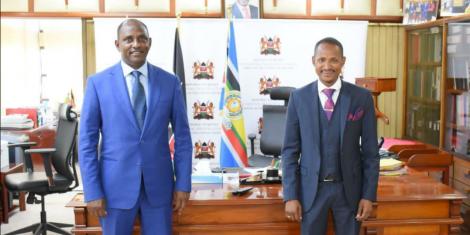 AfricaPress-Kenya: Embakasi East MP Babu Owino, on Thursday March 11, said that the National Treasury will release Ksh2.8 billion to the Higher Education Loans Board (HELB) by Friday, March 12.
Speaking to africa-press., Owino said that Treasury Cabinet Secretary Ukur Yattani had assured that the money will be disbursed.
"I have just met CS Treasury who has assured me that HELB money will be disbursed tomorrow without fail. But even should it fail then we still have other lethal options of getting the money," stated Owino.
The legislator further told this writer that the national university strike that Owino had threatened to mobilise was still on until the money is disbursed.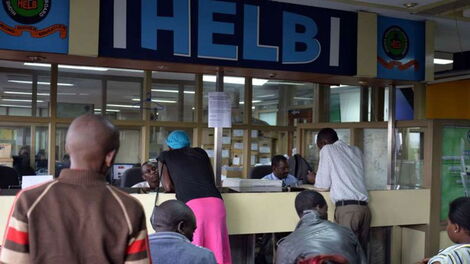 Kenyans waiting for service at Helb offices.
FILE
"The strike notice is still on until we see the money," he maintained.
The announcement comes a day after HELB Chief Executive Officer Charles Ringera blamed the Ministry of Treasury for delaying the disbursement.
"We are all waiting for funding from the National Treasury, for now, we do not have funds to release to students, " he stated.
Students from Moi University had earlier said that they faced starvation due to lack of funds for upkeep with several claiming that they had gone without food and could not pay the examination fee.
The students lamented that they had opted to look for other means of survival after Helb delayed disbursing the allocated money.
"HELB must be disbursed as soon as possible. Otherwise comrades are going to die of hunger… Date (of the strike) to be communicated as soon as possible," Owino had declared.
HELB slashed the loans availed to students from Ksh45,000 to Ksh37,000 in December 2020. This affected the students who have to split the amount to cater for fees, meals, upkeep among other expenses.