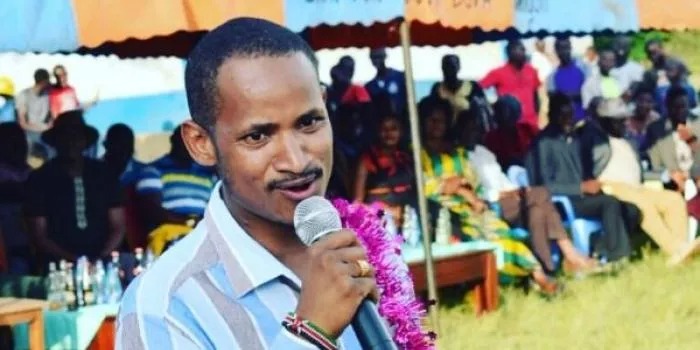 AfricaPress-Kenya: Embakasi East MP Babu Owino intervened an incident where police disrupted a demonstration staged by students outside Parliament on Tuesday, June 8.
The students had taken to the street to protest increased rape and brutal murder cases targeting university students.
Police stormed the peaceful demonstrations and confiscated placards and banners prepared by the students from various universities across the city.
Owino was advocating that the police should not arrest the protesters but allow them to hold the peaceful demos.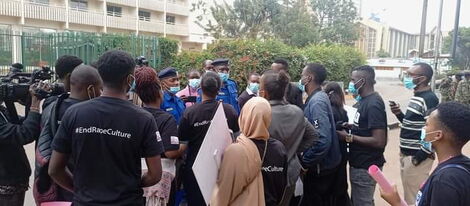 Police officers disrupt demonstration by University students in Nairobi
"Do not arrest them. All they need is a notification, not an approval. The problem is you (the officers) often begin rioting while throwing teargas.
"This is what you should do. People like the comrades, who have marked their destinations, you should let them march through the routes," explained Owino.
The officers claimed that the students had taken to the streets without getting the proper documentation allowing them to march.
The students, on the other hand, noted that murder and rape cases were on the rise due to poor state of security across public universities across the country.
Towards the end of May, a first-year student from Masai Mara University was killed while traveling on a motorcycle from the institution to the hostels.
In March 2021, two students who were believed to be a couple were found dead in their rented house in Majengo area near Thika Primary School, Thika town.
The two were students at a university in Kiambu County.
Recently, a student from Masinde Muliro University identified as Mackrine Achieng was found raped and murdered outside her apartment in Kefinco Estate, Kakamega County.