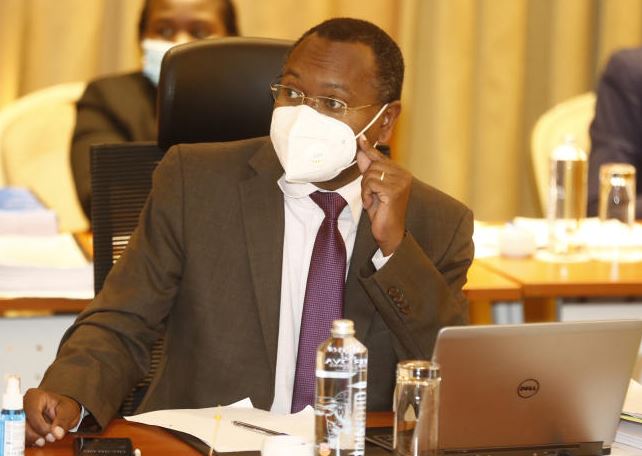 AfricaPress-Kenya: The High Court has erected a new hurdle in the quest to amend the Constitution by barring the assenting of the Constitutional (Amendment) Bill by the president should the bicameral parliament endorse it.
Should President Uhuru Kenyatta go ahead and assent to the Bill, a five-judge bench ruled, the amendments shall not come into force until the determination of the petitions challenging the process.
The ruling by the bench sitting in Nakuru is a fresh blow to the Building Bridges Initiative (BBI) that has been pushing for the first amendment of the Constitution ahead of the 2022 General Election.
Last month, the court also barred the Independent Electoral and Boundaries Commission (IEBC) from conducting a referendum until the litigation is finalised.
President Kenyatta and former Prime Minister Raila Odinga are behind the move to amend the Constitution.
They argue that the proposed changes to the supreme law would help unite the country and ensure that violence does not occur every five years during and after polls.
Yesterday, Justices Joel Ngugi, George Odunga, Jairus Ngaah, Chacha Mwita and Teresiah Matheka issued the orders following an application by Thirdway Alliance a week ago.
The Bill is already active in both the National Assembly and the Senate, which are supposed to discuss and ratify it before it is taken to the next step.
Thirdway Alliance had made the application under a certificate of urgency, arguing that there was a likelihood the Bill would not be subjected to a referendum and instead have it assented to by the president.
County assemblies
Thirdway Alliance lawyers had earlier applied to have the National Assembly and the Senate be barred from acting on the resolutions by county assemblies.
"The applicants are apprehensive that the prevailing Constitutional Amendment Bill will be approved and forwarded to the president for assent and publication…before judgement of the consolidated petitions," read the ruling.
Thirdway said once the president assents to the Constitutional Amendment Bill, it shall become not only law but also part and parcel of the Constitution. The petitioners argued that the president may exploit the loophole to defeat orders barring IEBC from conducting a referendum.
The Attorney General, speakers of the National Assembly and Senate opposed the application. The AG said the grounds on which the application for review was filed was based on speculation hence unjust and unenforceable.