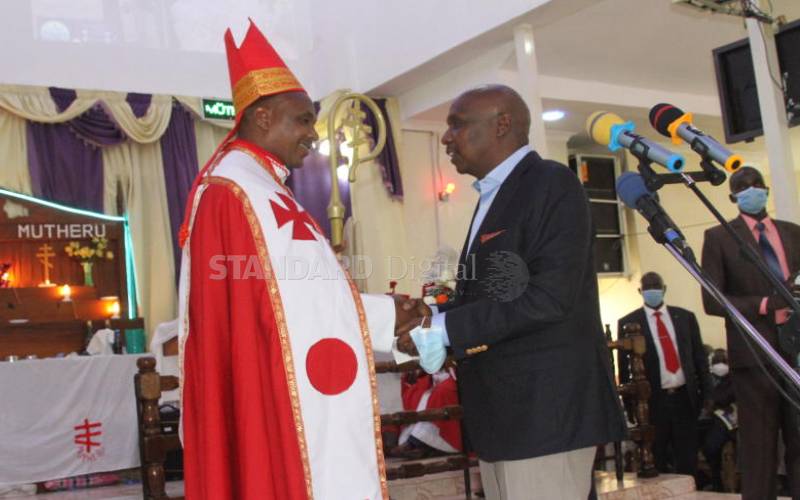 AfricaPress-Kenya: Kanu Chairman Gideon Moi has urged residents of Githunguri, Kiambu County, to support the Building Bridges Initiative (BBI) during the referendum.
While enumerating the benefits of the Bill to the common mwananchi when he drummed up support for the process, the Baringo senator also called for sobriety during the campaign period.
The Bill is expected to be tabled in Parliament next week.
"The County Assemblies did their part and we are happy with the results. I want to request you to be ready to vote for the document once it is brought to you," said Gideon.
He was speaking during the ordination ceremony of Paul Njenga as the bishop of the Africa Independent Pentecostal Church of Africa (AIPCA) in Githunguri. He called on other leaders to support President Uhuru Kenyatta's administration and enable him complete his leadership agenda.
Similarly, the Kanu leader appeared to take a swipe at Deputy President William Ruto for being too preoccupied with the 2022 polls rather than focusing on the work cut out for him as President Kenyatta's principal assistant.
He also faulted some political parties for putting the country in an election mood way too early before the next elections.
The Kanu party leader was accompanied by Kiambu Governor James Nyoro, Tiaty legislator William Kamket, and Charles Njagua (Starehe), among others from central region.
Nyoro lauded Kiambu Members of the County Assembly for unanimously passing the Constitution of Kenya (amendment) Bill, 2020, adding that town hall meetings would be organised in the coming days to popularise the document even further.
"We will begin next week to sensitise you about the BBI Bill through barazas and other avenues. We want you to understand it properly," said Nyoro.
His sentiments were also echoed by Kamket, who threw jabs at the ODM party for crying foul for allegedly being short-changed in the handshake deal.
"When you get into a marriage, you must stick to it to the end. I want to ask our friends in ODM to keep calm and settle their differences in the handshake amicably," said Kamket.
Starehe's Njagua said voters should be left to make their decisions without being coerced.