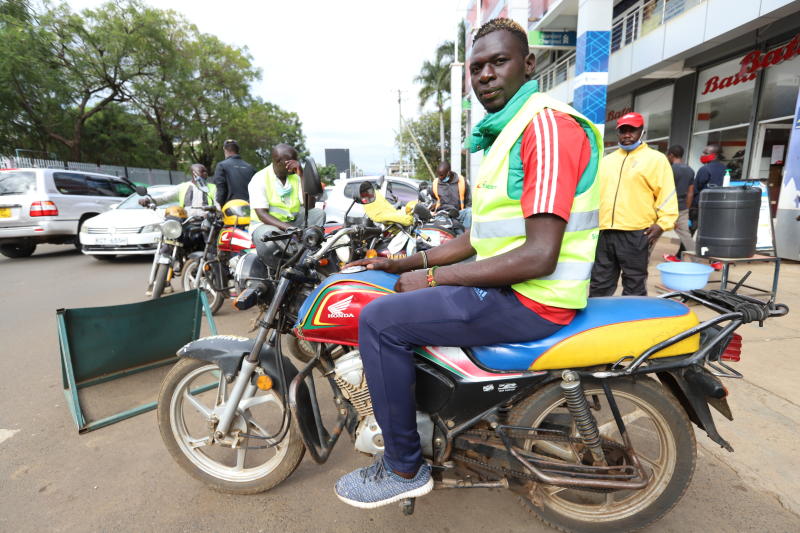 AfricaPress-Kenya: Former Chemelil Sugar goalkeeper Bernard Onunga has turned to boda boda business with no Kenya Premier League (KPL) action.
The business, that uses motorbikes for transportation of clients, has been a booming adventure among youth in the country.
Onunga, 21, said he has chosen to ferry passengers on his motorbike around Kisumu City in a bid to make ends meet after the government declined to allow the resumption of contact sporting activities.
Football activities in Kenya have been halted indefinitely since March after the coronavirus outbreak.
This situation has left many players with little or no source of income.
Kenyan footballers have been out of action since mid-March when the leagues were stopped owing to the measures put in place to help contain the spread of the coronavirus.
And Onunga, who turns out for National Super League (NSL) side Vihiga Bullets, said he opted to boda boda to source for income.
"I can't afford to sit at home idle with bills calling on me at the end of the month," he said. "I had to come out of my comfort zone for me to survive during these trying times."
The 21-year-old stopper wishes for the league to return.
"The government should allow playing resume for players to make money since the majority were depending on playing football as the only source of income," he said.
Born in Kisumu but raised in Nairobi and Uganda, Onunga started playing football at the age of 12 years in Nairobi streets while in primary school.
After relocating to Kisumu, he joined Magadi Primary School under sports scholarship and transitioning to Magadi Secondary School before he was again transferred to Kisumu Day High School.
In 2014 while still a candidate, he signed for Chemelil Sugar FC after being a star during the Kenya Secondary School games between 2011 to 2014.
He would go on to play for Chemelil until last year December when he was approached by the then KPL side Kisumu All Stars.
However, he signed for National Super League side Vihiga Bullets for six months where he played five matches keeping four clean sheets before the coronavirus pandemic disrupted sporting activities in the country.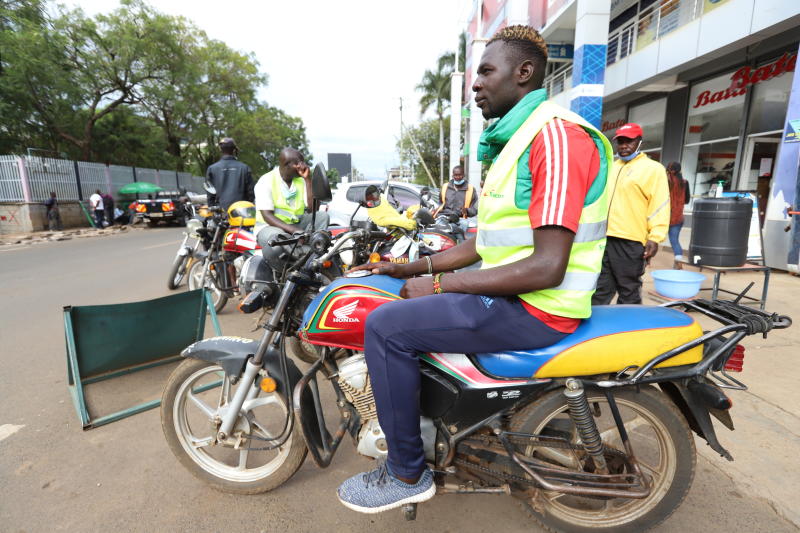 Currently training by himself in Kisumu, Onunga says he is waiting for the government to allow sports resumption so that he can go for trials and secure himself a club to play for saying he still has more to give.
"I am still young and hungry for the game and I believe I am yet to reach my peak. I will give my best to any team I will be in future," he said.
Onunga said his objective is to play for Harambee Stars before retiring. He is also aspiring to trade his skills outside the country if all goes well.
"Every player's dream is to always play for the national team and likewise, I will cherish playing for Harambee Stars," he added