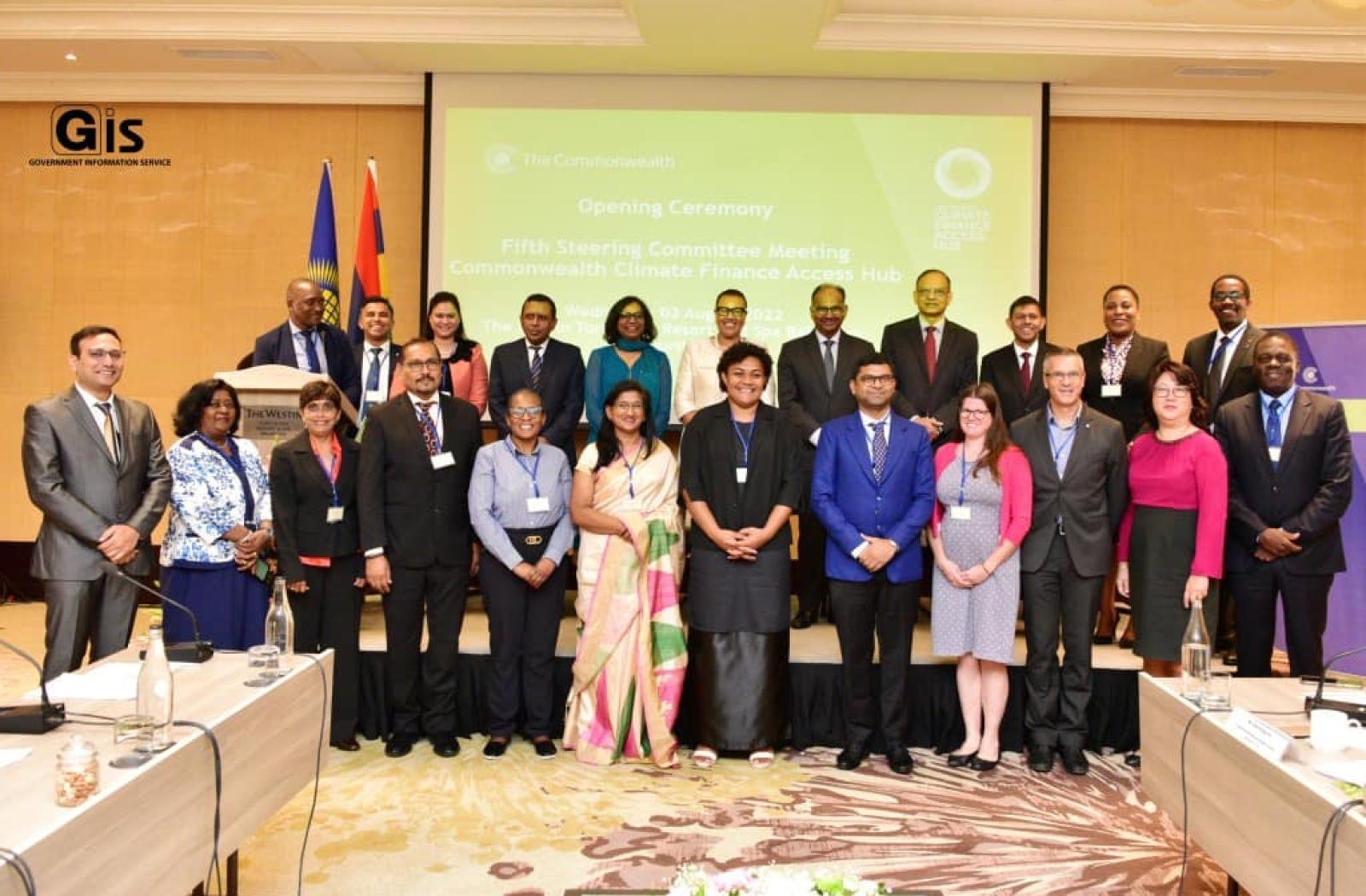 Africa-Press – Mauritius. Yesterday during the Fifth Commonwealth Climate Finance Access Hub Steering Committee meeting, held in Mauritius, the Commonwealth Secretariat launched the 'Toolkit to Enhance Access to Climate Finance: A Practical Guide'.
The 'Toolkit to Enhance Access to Climate Finance: A Practical Guide' was launched to support Commonwealth small states and other vulnerable member countries to access much-needed finance to mitigate and adapt to the devastating impacts of climate change.
Speaking at the Commonwealth Climate Finance Access Hub (CCFAH) meeting, Commonwealth Secretary-General the Rt Hon Patricia Scotland QC said:
"With every news story we hear about intensifying droughts in Africa, successive record-breaking storms in the Caribbean or submerged atolls in the Pacific.
It is essential to ramp up global climate action if we are to avoid the catastrophic impacts of an overheated planet and sustain human civilisation as we know it. We must also recognise that effective global climate action cannot be achieved without adequate and well-targeted resources.
Climate finance is the oxygen needed to ensure that we deliver on the targets set out in national and global commitments, as captured in Nationally Determined Contributions under the Paris Agreement.
That is why the work of the Commonwealth Climate Finance Access Hub is essential for small states and other vulnerable countries, as it supports better access to essential international funds.
As part of the CCFAH's efforts around climate finance project development, policy support and human and institutional capacity building and accreditation support, the toolkit has been developed as a practical resource to enhance the capabilities of member countries to access climate finance.
It is based on the CCFAH experience of the last five years in 16 member countries and with knowledge sharing being a fundamental pillar of the CCFAH Hub and Spokes model, the Toolkit consolidates the in-country experiences and examples from the Hub in supporting climate finance mobilisation for member countries.
During his keynote speech, Hon Alan Ganoo, Minister of Foreign Affairs, Regional Integrational and International Trade in Mauritius said: "The COVID-19 crisis has constrained the financial resources of Small Island Developing States and is expected to have significant implications for adaptation.
Funds previously earmarked for adaptation projects may have been diverted to COVID-19 responses, and rapidly changing priorities disrupt adaptation planning and implementation processes. However, our resolve, individually and multilaterally, to tackle climate change must not falter.
When Commonwealth Leaders met in Kigali in June 2022, we were gratified to hear that there is still strong political will behind the Glasgow Climate Pack and a renewed commitment to delivering on the Paris Agreement.
The CCFAH central hub is hosted by the Government of Mauritius in Port Louis and the CCFAH Steering Committee is tasked with exercising oversight of CCFAH's operations.
During yesterday's meeting, the Steering Committee welcomed the report "Unlocking Climate Finance Access for Small States and other Vulnerable Commonwealth Countries: CCFAH's Accomplishments, Lessons Learned and Future Outlook".
At the closing of the Fifth CCFAH Steering Committee meeting, Secretary-General Scotland called on all Commonwealth countries to continue being champions and ambassadors of the Commonwealth Climate Finance Access Hub and to work hand in hand to meet common goals to fight climate change.
For More News And Analysis About Mauritius Follow Africa-Press