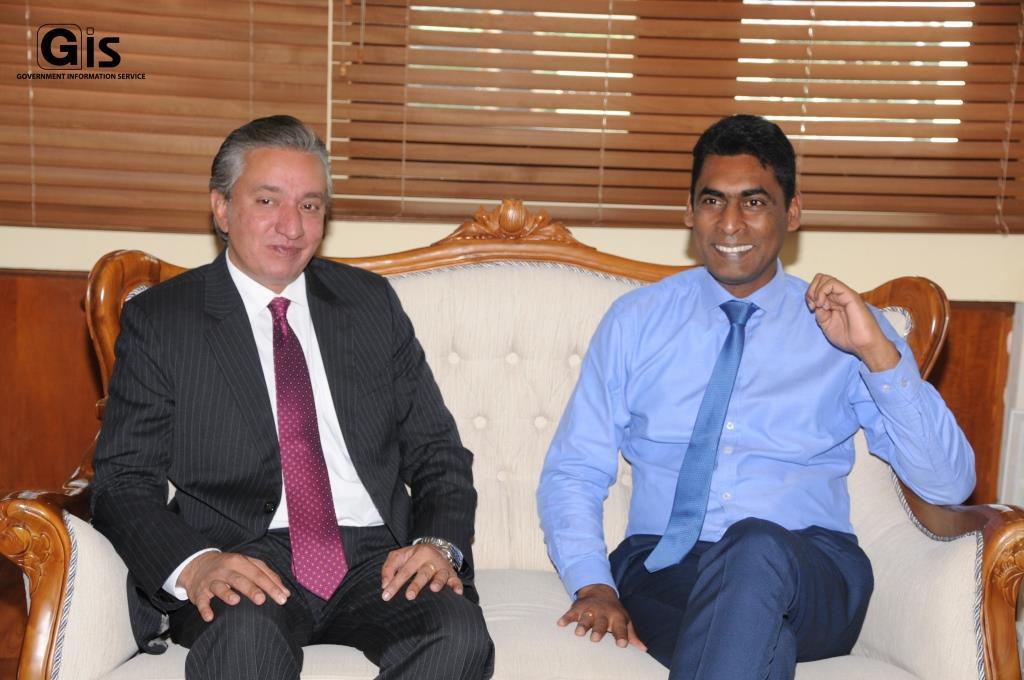 Africa-Press – Mauritius. A Qawwali/Sufi Night was organised in the context of the Pakistan Week by the High Commission of Pakistan with the support of the Ministry of Arts and Cultural Heritage at Farmers Service Centre, Goodlands on Wednesday 7th September 2022.
It featured the Marifat Sufi Band, eight Pakistani artists working in the classical South Asian musical tradition, with its own genre of interpretation of original Sufism. The High Commissioner of Pakistan, Mr.
Muhammad Arshad Jan Pathan called on the Minister of Arts and Cultural, Mr Avinash Teeluck, today, and discussions focused on the successful collaboration between both parties for the Qawwali/Sufi night.
The potential of providing scholarships by the Pakistan National College of Arts to Mauritian artists was also discussed by the High Commissioner and the Minister. Consequently, a Memorandum of Understanding could be signed between the Ministry and the National College of Arts.
The possibility of organising workshops and initiation courses across the island on Qawwali and Sufi including the promotion of Urdu language in the CLAC /CELPAC/Centre de Formation Artistique and at the Urdu Speaking Union, respectively, was also evoked during the meeting.
It is recalled that the Pakistan Week 2022 was held from September 2 to 8 to mark two important occasions: the 75th Independence Day of Pakistan and the 55th anniversary of the establishment of diplomatic relations between Pakistan and Mauritius.
For More News And Analysis About Mauritius Follow Africa-Press