Africa-Press – Angola. Togo is succeeding in making its digital transition a key advantage for its development, especially in light of the bleak international context of the Covid-19 pandemic and the war in Ukraine. Against this background, the country is improving its business environment, expanding its own agricultural capacity and tackling major health issues.
If the Covid-19 pandemic has taught us anything, it is that digital is a necessity. It guarantees the continuity of services in the event of a crisis, as demonstrated by the NOVISSI financial aid programme for vulnerable populations, which supported nearly 820,000 people for an amount of nearly 21 millions $ in 2020 and 2021, and is also essential for ensuring a country's competitiveness and growth.
To initiate Togo's digital transformation and ensure the social, financial and digital inclusion of all its citizens, the country has adopted the 'Togo Digital 2025 Strategy'. This strategy was announced by the President of the Republic, Faure Essozimna Gnassingbé, on 27 April 2022, on the occasion of Togo's 62nd anniversary of independence. This strategy includes three priority areas.
Digital sovereignty, broadband access, biometric identification
A sustainable digital transformation can only be achieved if it is founded on digital sovereignty, which is primarily why the Lomé Data Centre was opened in the summer of 2021. This strategic critical infrastructure ensures Togo's digital sovereignty and, more generally, the successful digitalisation of the economy.
Another major event is Togo's hosting of the first African landing point for Google's Equiano cable in March this year, making it the third cable to which the country is connected. Originally planned to land in Nigeria, the digital giant's fibre optic cable, which will link nine African countries to Europe, finally chose Togo as its first landing point, further strengthening Lomé's ambitions of becoming an African digital hub.
In addition, a fibre optic cable network will soon be implemented to ensure that every electrified household has access to affordable broadband Internet. The personal biometric identification programme is due to commence in the last quarter of this year, making it possible to compile and maintain a current population register and household database.
Togo's health pass recognised by the AU and the EU
The second pillar of the Togo Digital 2025 strategy essentially concerns the administrative gains made possible by digital technology. It covers the digitisation of administrative procedures and basic social services, the paperless management of financial flows and the training of the various segments of society in the use of technological tools.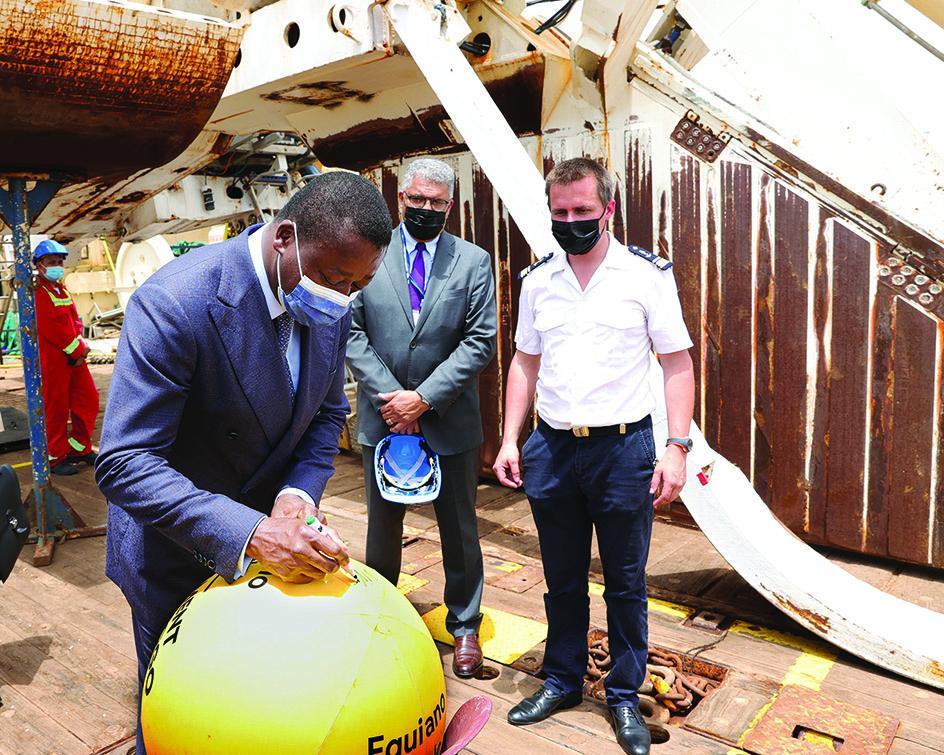 The objectives pursued here aim to offer citizens better access to public services, to speed up administrative procedures and to contribute to the breaking down of territorial barriers through paperless government services. In this regard, Togo's health pass was recently acknowledged by the African Union and the European Union, while the public service and visa platforms will be rolled out in the coming weeks.
The third pillar focuses on increasing national wealth through the building of an innovation and start-up ecosystem. It looks at digitalising key sectors of Togo's economy (logistics, trade, agriculture, etc.), creating support programmes for start-ups and using big data to help public and private sector decision-making processes.
A new version of the "Service-public.gouv.tg" platform has been launched with four dematerialised processes: building permit, passport application, electricity connection application and residence permit application.
Business environment: further progress in digital business registration
For the third consecutive year, the number of businesses registered in Togo set a new record. According to the Centre de Formalité des Entreprises (CFE), 13,770 new businesses were set up in 2021, a third consecutive increase of 9%. The percentage of women entrepreneurs rose by 10% (3,793 businesses).
These results are largely due to government reforms carried out over the past 10 years. It is worth noting that Togo achieved an exceptional performance by moving up 40 places in the 2020 World Bank Doing Business ranking, becoming the third best reformer in the world.
LLCs set up entirely online
Togo's performance in cutting the time and cost of starting a business, getting electricity, transferring ownership and getting credit has been impressive. Having already started making administrative procedures paperless, this is where one of the latest reforms has been carried out. Since February 2021, the procedures for setting up a limited liability company (SARL) are carried out exclusively online on the CFE's website, so that entrepreneurs no longer have to travel to the CFE to complete the registration process.
Maternal mortality, cancer, universal health insurance: Togo's health objectives
The programme to improve the health of pregnant women and newborns continues to grow throughout Togo. The Wezou programme was implemented in August 2021 to reduce maternal and neonatal mortality rates by covering the cost of medical services from the time of confirmation of pregnancy until the 42nd day after delivery.
Since it was first introduced, more than 160,000 women have been treated, nearly 70,000 deliveries attended and more than 660,000 consultations and services carried out in 680 health establishments, according to the figures provided by Mrs Agba-Assih Mamessilé Aklah, Deputy Minister for Universal Access to Healthcare, who said,
"This is another step towards Universal Health Insurance for all."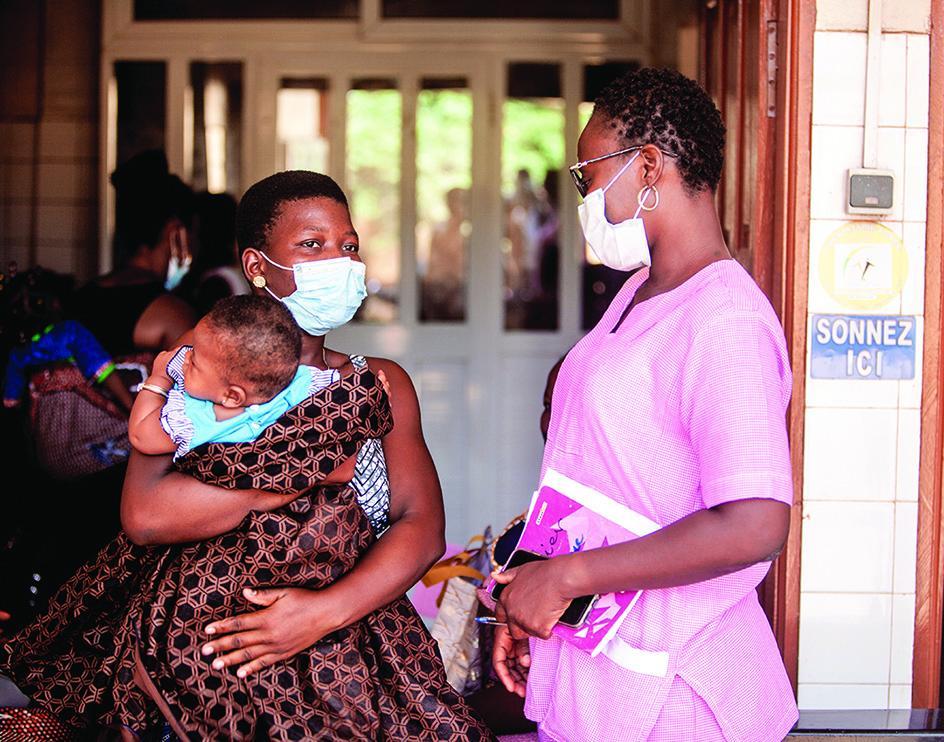 A 2022-2025 cancer programme
This programme highlights a new approach to health care in Togo, which will henceforth be based on prevention. This desire for better prevention led the government to unveil a 2022-2025 National Cancer Control Programme in May. Its aim is to bring about a reduction in deaths by treating patients as soon as they are first diagnosed. It includes getting the Lomé Cancer Institute up and running, improving technical facilities and making drugs and intensive treatments available.
Towards universal health insurance
While Wezou is "a step towards Universal Health Insurance", another step was taken in October last year. Parliament unanimously passed the bill instituting universal health insurance in Togo. Its implementation "should allow us to move from the legally affirmed right to health to the actual right to be treated", said Yawa Djigbodi Tsègan, President of the National Assembly. The bill provides for the establishment of a national health insurance agency, which will manage the project.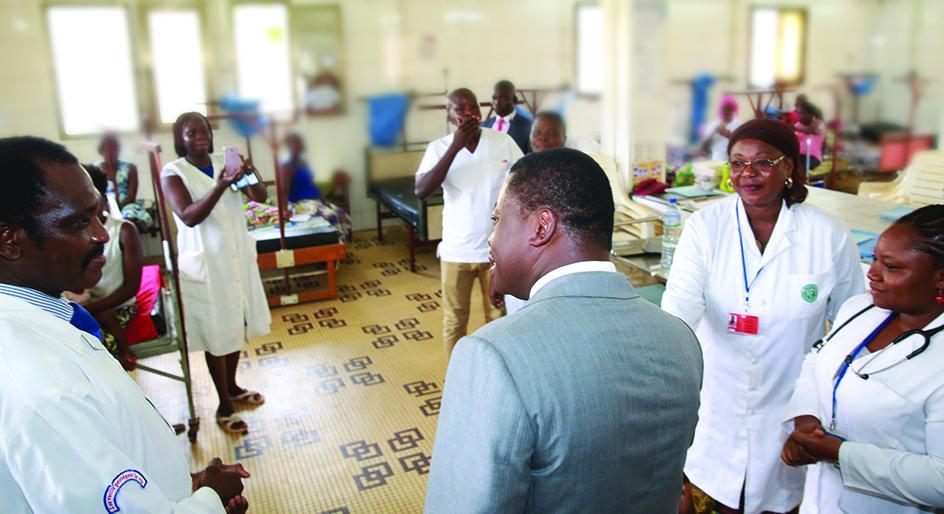 Agricultural productivity: continuing support for farmers
Togo's last crop year saw surpluses in several crops, despite the many unforeseen events that occurred, said the Ministry of Agriculture on 10 May. Grain recorded a surplus of 179,000 tonnes, including 159,000 tonnes of maize alone. Tubers recorded a surplus of 751,700 tonnes and pulses a little over 139,000 tonnes.
Government measures yield results
These results are due in part to initiatives put in place by the government last year to increase agricultural production, in the midst of the coronavirus pandemic and adverse climatic conditions. In particular, the government subsidised 50 kg bags of fertiliser for the 2021-2022 season. Despite soaring world prices, the government set the price of a 50 kg bag at 20.30$, well below the prices then prevailing in the West African sub-region.
This led to increased use of fertilisers, to the extent that, by the end of the first half of 2021, the quantity of fertilisers consumed nationally was over 21% higher than the annual average for the 2015-2020 period, reaching 60% in the Savanes region. More than 80,000 tonnes of inputs (biofertilisers, improved and certified seeds, urea, etc.) were delivered to farmers from more than 450 approved sales points in order to combat smuggling.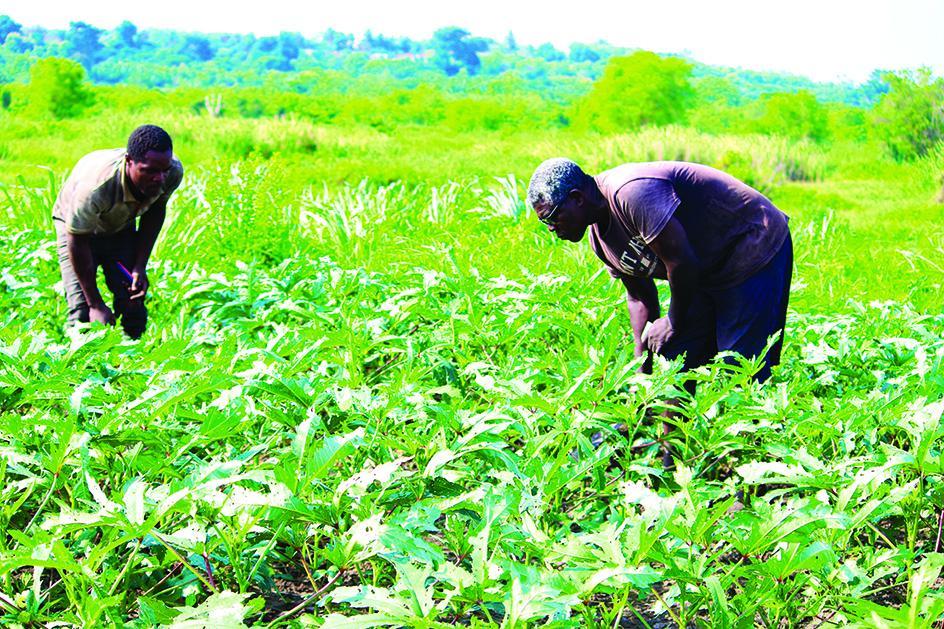 Establishing an agricultural transformation agency
With this price hike now being exacerbated by geopolitical tensions in Europe, the government has renewed this support measure this year. On 27 April, which was Togo's 62nd anniversary of independence, President of the Republic Faure Essozimna Gnassingbé even said that it would be bolstered by other measures, saying, "Because the structural transformation of our agriculture remains an essential pillar of our development policy, it will be pursued by setting up an agricultural transformation agency at the end of the year and by restructuring and increasing the intervention capacity of the incentive mechanism for agricultural financing (MIFA)."
The agency will facilitate the achievement of the country's agricultural goals of a modern, productive and high value-added farming sector. "Particular attention is being paid to mechanisation and irrigation," said the Head of State. The same will apply to land management, livestock farming development and the financing of certain activities of agricultural producers.
The government's intention is to increase productivity gains by 10% a year up until 2025. Togo's agriculture accounts for over 40% of GDP, more than 60% of the workforce and nearly 60% of the country's land area.
"Because the structural transformation of our agriculture remains an essential pillar of our development policy, it will be pursued by setting up an agricultural transformation agency at the end of the year and by restructuring and increasing the intervention capacity of the incentive mechanism for agricultural financing (MIFA)."

An upturn in small-scale fishing
The year 2021 was a productive one for small-scale fishermen in the Lomé Fishing Port (POPEL), with more than 4,000 tonnes of some 30 different species of fish caught, according to data compiled by the Ministry of the Maritime Economy and Fisheries. This is an 18% increase on the previous year, due in part to the attractiveness of the new port, which was officially opened in 2019.
A new fishing port
The infrastructure, which offers a modern setting for those involved in the fishing industry, is appropriate to Togo's fisheries sector ambitions. It is located in the industrial area of Gbetsogbe-Baguida, and has a capacity of 300 pirogues and up to 8,000 workers, including fishermen, processing workers and fishmongers. It is the result of collaboration between the Togolese government and the Japanese Cooperation Agency (JICA), and took 23 months to build at a cost of more than 32.5 milliards $.
A modern market, also an essential infrastructure, was added to the port in April 2021. It was also built in collaboration with JICA to improve the working conditions of the workers, and includes shops, locker rooms and an infirmary. This is a way to allow workers to function in an appropriate environment and to make their activities as profitable as possible. It should be noted that the fisheries sector in Togo employs nearly 22,000 people, of whom more than 55% are women, and generates approximately 4.5% of GDP.
Togo, already a pioneer on the continent in terms of the maritime economy, wants to maximise its potential in this sector and, in 2020, created a department exclusively dedicated to the maritime economy
For More News And Analysis About Angola Follow Africa-Press