Africa-Press – Angola. The President of the Republic, João Lourenço, this Thursday expressed wishes of prosperity to Angolan families and national companies in the year 2023.
Speaking at the beginning of the dinner, after greetings at the end of the year at the Presidential Palace, the Head of State extended his best wishes to foreigners and international companies operating in Angola.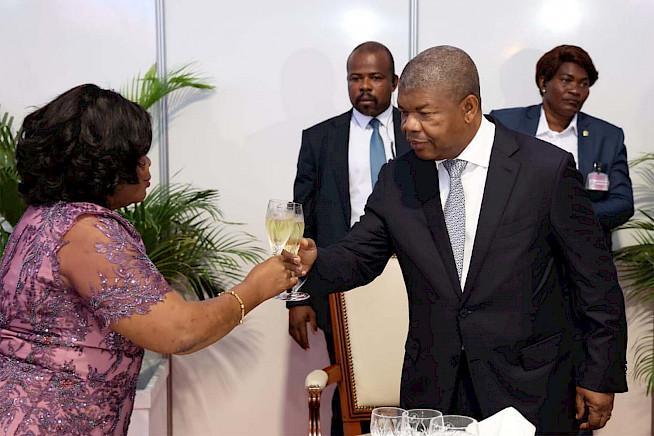 Earlier this Thursday evening, President João Lourenço received end-of-year greetings, in a ceremony in the Main Hall of the Presidential Palace.
Accompanied by the First Lady, Ana Dias Lourenço, the President of the Republic began by receiving courtesy greetings from the Vice President of the Republic, Esperança da Costa.
This was followed by the President of the National Assembly, Carolina Cerqueira, judges, presidents of the courts, prosecutors, deputies, government officials, as well as those responsible for Defense and Security bodies.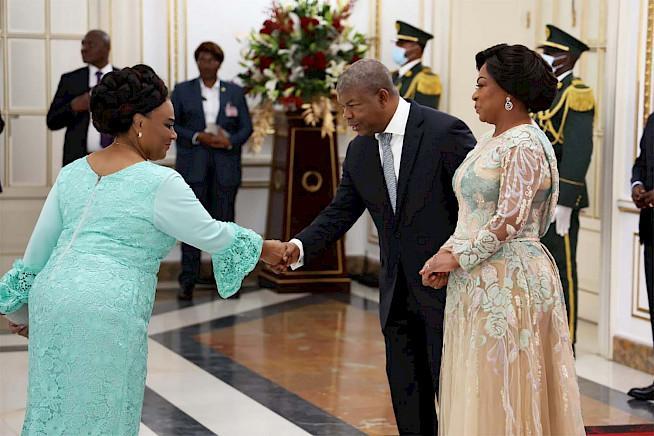 Year-end greetings were also presented to President João Lourenço by religious entities, civil society, leaders of political parties and other individuals.
After the customary toast, the presidential couple exchanged impressions with some personalities, from relatives, friends, direct collaborators, deputies and politicians.
For More News And Analysis About Angola Follow Africa-Press