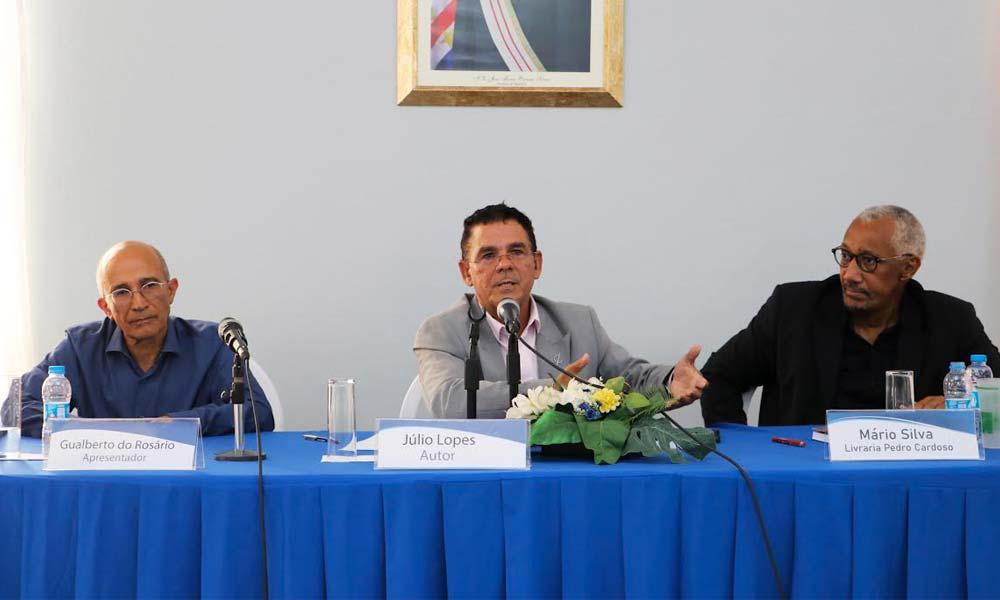 Africa-Press – Cape verde. COMMENTS
The author and mayor of Sal, Júlio Lopes, presents this Friday, 7th, in Praia, the work "The Paper and the Impacts of Public Policies on the Competitiveness of the Cape Verde Tourist Destination", the result of his thesis of PhD in management.
After its launch on the island of Sal, the work under the seal of Editora/Livraria Pedro Cardoso, now arrives in the city of Praia with a launch scheduled for 18:00, at Livraria Pedro Cardoso in Fazenda.
The presentation of "The Role and Impacts of Public Policies on the Competitiveness of the Cape Verde Tourist Destination", will be in charge of Gilson de Pina.
Fruit of a study
At the time of his presentation in Santa Maria, Júlio Lopes said that this book is "a study, a contribution on public policies and tourism in Cape Verde, a book for everyone to read".
In a press release, the publisher said that the work "focuses on the analysis of the main factors resulting from public policies with an impact on the competitiveness of the tourist destination, which occupy a prominent place, taking into account the vulnerabilities of the islands and the demands of sustainability".
tourist destination
The investigation includes, according to the same source, a set of three qualitative and quantitative studies, in addition to a bibliographic review on the key concepts of tourist destination as a system (demand, supply and impacts), public policies, competitiveness and sustainability of tourist destinations.
"The Cape Verde tourist destination that is in the development stage, due to the natural attractions, may suffer some risks of stagnation, if the public authorities do not follow the evolution of tourist activities with the most appropriate public policies in terms of planning and management of the destination, investments in key factors such as infrastructure, health, safety and guarantee of environmental/social sustainability".
impacts
This is one of the observations made by Júlio Lopes in the book, which also reiterates that "the diversification of tourism impacts, which have been limited only to State taxes and the creation of semi-skilled jobs, are conditions to enhance the participation of the national private sector in the national chain". value of tourism, bringing more economic and social benefits to communities across the islands".
"The Role and Impacts of Public Policies on the Competitiveness of the Cape Verde Tourist Destination" by mayor Júlio Lopes will be presented by Gualberto do Rosário, this Wednesday, 14, at 5 pm.
About author
Júlio Lopes holds a PhD in Management from the Instituto Universitário de Lisboa and since 2016 he has been President of the Municipality of Sal.
In addition to other training, he also holds a master's degree in marketing and commercial management (IUP Spain) and in global management from Unipiaget/Escuela de Negócios de Canarias.
For many years he was a journalist and commentator, in addition to experiences as a marketing and management consultant.
For More News And Analysis About Cape verde Follow Africa-Press