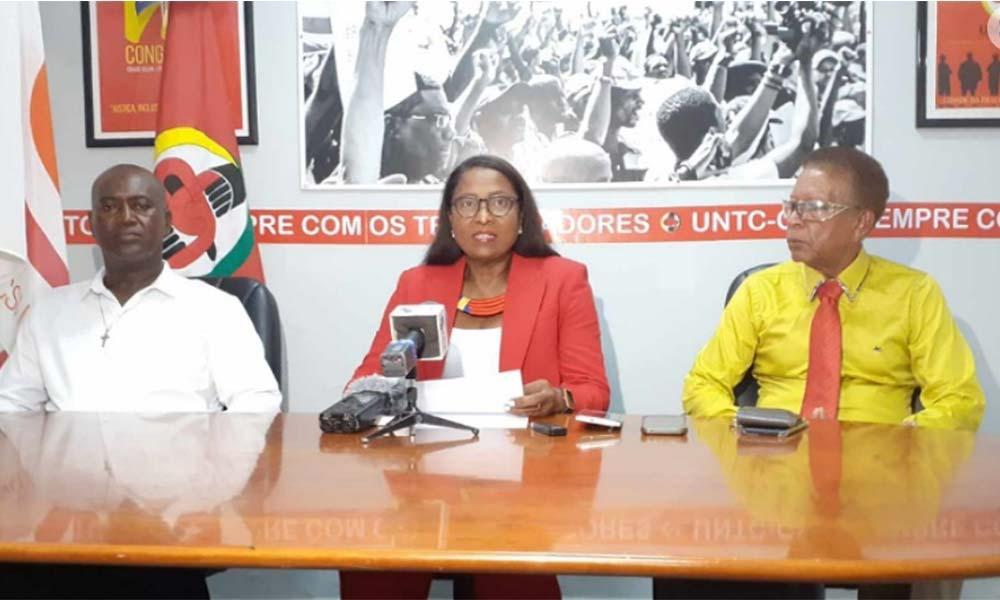 Africa-Press – Cape verde. Joaquina Almeida, general secretary of the National Union of Workers of Cape Verde – Central Sindical (UNTC-CS) said that the Government should feel ashamed by refusing the 7 to 10% salary increase for all public workers. These statements were made within the scope of the meeting of the Social Coordination Council that took place this Friday, 22nd, in which the State Budget Proposal for 2024 was under consideration.
"The Government should feel ashamed when refusing the proposed salary increase (…), however, the executive presents a proposal for a 2.8% salary increase for public servants, that is, an increase of 313 escudos to the minimum wage in the public service, which will go from 15,687 escudos to 16,000 escudos", he stated, cited by Inforpress.
This adjustment is something that the UNTC-CS disagrees with, as it considers it "manifestly insufficient, discriminatory and unfair" towards the working class.
"We ask whether, with this measure, the Government's policy on reducing inequalities is consistent with the promise of fulfilling SDG 10 of the United Nations", he asked.
However, he said that the union federation he heads agrees with the increase in the national minimum wage from 14 thousand escudos to 15 thousand escudos and with the implementation of unemployment benefit for the domestic sector.
Increases in BCV: After all, Cape Verde is not in crisis
Regarding the controversy over the increase in salaries at the Bank of Cape Verde, in which the Government approved, in the council of ministers, the resolution that increases the salaries of the governor and administrators by 17 to 18.4%, Joaquina Almeida was against and recalled that the country's socioeconomic situation does not allow for any salary adjustment, much less such an increase.
This salary increase at BCV, he said, ultimately demonstrates that Cape Verde "is not in crisis" as the Government proclaims in its successive speeches, but that it is "in good socio-economic health".
That's why he said it was a "national scandal", and that the union center is open to any type of engagement on the part of the UNTC-CS unions and other union centers in the country in promoting a strike to demand, if this need.
"(…) Because the whole of society is feeling the increase in products, the non-increase in salary, the non-replenishment of purchasing power, so, if necessary, we will support unconditionally", he stated.
For More News And Analysis About Cape verde Follow Africa-Press