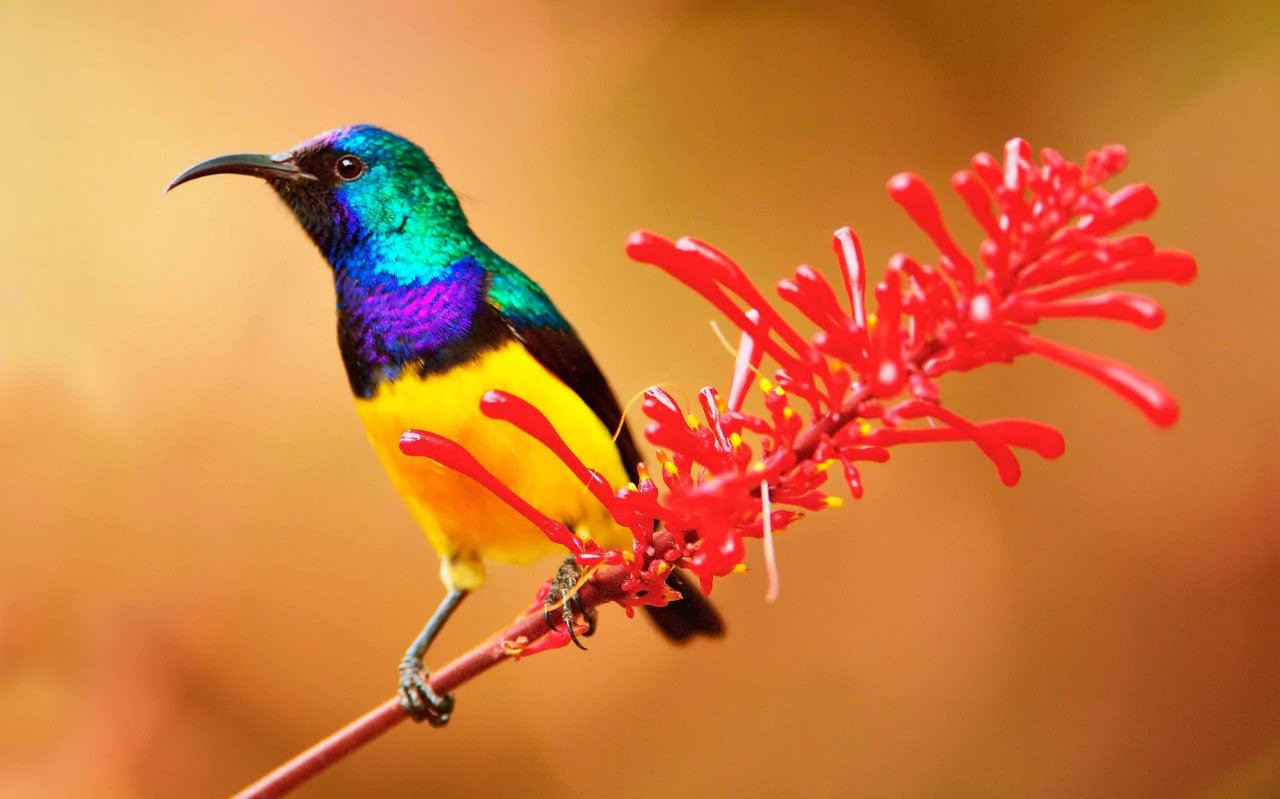 1. Cruise the River Gambia
TheGambia is shaped like an outstretched finger, and theRiver Gambia runs from roughly its halfway point to the sea. See life unfurl along its banks by hopping on board a traditional-style river pirogue, motoring past oyster creeks and through mangroves. Watch the local fisherman or the oyster ladies in their dugout canoes, while pelicans and ospreys fly overhead.
2. Go birdwatching at dawn
An early morning river trip on a dugout canoe is worth getting up for: as the jungle around the water awakens, the birdlife sings an unforgettable serenade. The Gambia has long been popular with in-the-know birdwatchers, but you don't have to be a hardened twitcher to appreciate its 550 species. A sunrise dawn chorus, accompanied by a knowledgeable guide, will open your eyes – and ears – to the country's hidden natural beauty.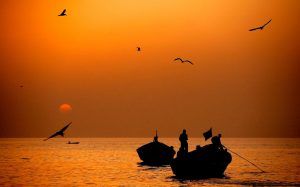 3. Meet some island-hopping chimps
The Chimpanzee Rehabilitation Centre is Africa's longest-running chimp project and is now home to more than 100 chimps. It is spread across three islands in the middle of the River Gambia, so you must reach it by boat.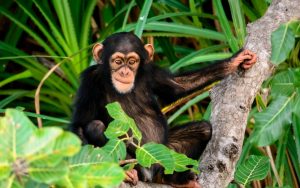 4. Visit an art village
The villages around the Ballabu Wildlife Conservation Area have been transformed into a living art project, as part of the Wide Open Walls project. The homes and buildings are covered with bright caricatures of local animals and figures – a kind of street art, Gambia style.
5. Trace the grim history of the slave trade
The Gambia's history is closely linked with the slave trade. Visit the fishing village of Albreda, a former French outpost, where you'll find the ruins of a fortified slaving station and a small museum dedicated to its history. Take a boat trip to Fort James Island – aka Kunta KintehIsland – to see the ruins of one of the British Empire's key slave forts. It's a moving experience.
6. Hang out with village elders
On the south side of the river, Ndemban Homestay offers a glimpse of rural Gambian life – with dancing and singing, cooking lessons on an open campfire, and lessons in traditional batik tie-dying craft. Whether you're helping to roast cashew nuts or chinwagging with the local leaders, this is an immersive way to experience Gambian culture.
7. Fish for your supper
Try your hand at fishing on one of the River Gambia's tributaries. Tours include passage on a traditional boat, with tackle and bait provided.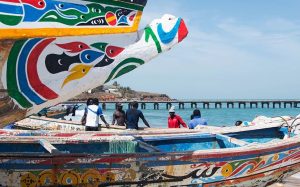 8. And learn how to cook it Gambia-style
A trip to Ida's cooking school begins with a visit to the local market, where you'll haggle for ingredients and learn about the country's favourite flavours. In Ida's home kitchen, this friendly Gambian chef – who has over 20 years in the hospitality industry – will show you how to rustle up a traditional dinner, while she tells you stories of her homeland.
9. Visit some off-radar beaches
Venture beyond the touristy sands around Banjul – there are plenty of idyllic (and crowd-free) stretches to explore along Gambia's coast. Head south of the country's main resort area to discover the likes of Brufut, with its brightly-painted fishing boats, and Ghana Town, home to a bunch of Ghanaian kipper smokers. Monkeys run wild in the forests that flank the beaches.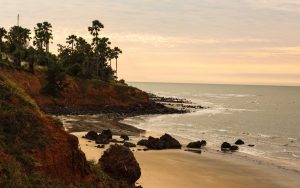 10. Watch some wrestling
Gambians love a spot of wrestling – the sport can be traced back to the 13th century, when tribes would battle for supremacy. Today, wrestling is The Gambia's national sport, and matches are a frenzied affair: accompanied by drumming and whistling, and all the theatrics you'd expect from a WWF fight. Visitors are welcome; your hotel or tour company can help you organise a trip to a match.
11. Or catch a football game
The Gambia's second favourite sport is football – whether played on a dusty local pitch or inside Bakau's Independence Stadium.
12. Take a hike
A 30-minute drive from Banjul, you'll find Bijilo Forest – a modest-sized nature reserve that's home to red colobus and vervet monkeys. There are well-marked trails of varying lengths. Abuko Nature Reserve – with its magnificent forest and over 300 resident bird species – is easily explored on foot too. Keep an eye out for red-bellied paradise fly catchers, kingfishers and hammerkops.
13. Mooch around the mangroves
The forests and mangroves of Makasutu are a haven for The Gambia's wildlife – and adventurous travellers. This has been a privately-owned protected area for over a decade. You can spot mongoose and baboons on the nature trail that runs through the park, haggle for locally-made crafts in the market, and tuck into local peanut stew and jollof rice in the restaurant.