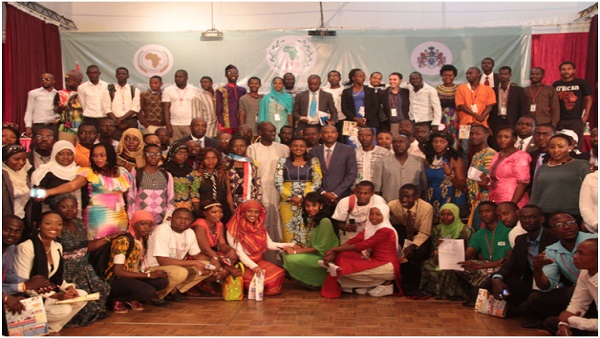 The African Youth Commission (AYC) and The Gambia National Youth Council under the auspices of the Ministry of Youth and Sports in partnership with the West African Health Organisation (Waho), UNFPA The Gambia, AfriYAN Gambia, Plan International and SheDecides Movement are jointly organising the West Africa Youth Leaders Forum on Population and Development.
It will be held from 23 – 24 October 2019 at Metzy Residence Hotel in Kotu, The Gambia.
This year marks the 25th anniversary of the ground breaking International Conference on Population and Development (ICPD), which took place in Cairo, Egypt, in September 1994. Thus the theme chosen is: "ICPD25, The Contributions of West African Youth to Accelerating the Promise."
The forum is expected to bring together 100 youth leaders from national youth councils, youth-led/serving civil society organisations and youth-focused movements and networks across the West Africa and Sahel regions who are directly involved in the implementation of projects or initiatives at grassroots level that advances the ICPD agenda. A major outcome of the forum will be the West African youth position paper to the world leaders at the Nairobi Summit on ICPD25 on November 12-14.
The key objectives of this first ever sub-regional youth forum are to: (1) Amplify the voices of young people and children particularly the adolescent in ICPD conversation; (2) Provide a platform for youth and youth organisations to share their own specific experiences and challenges with regard to the implementation of ICPD programme of action; and (3) Give young people the opportunity to make recommendations for improvement beyond the Nairobi Summit and take ownership of the implementation and monitoring thereof.
Important high-level dignitaries from government ministries, key partner civil society organisations, the UN System, diplomatic missions and other development partners are expected to attend the official opening of the forum.
Dr Isatou Touray, Vice President of Republic of The Gambia will deliver the opening Statement.