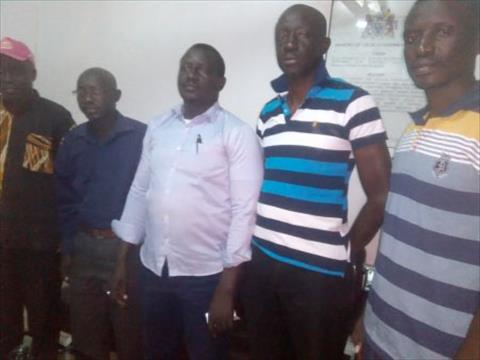 Mansakonko Area Council chairman, Landing B Sanneh has assured members of the Anti-Corruption Coalition Gambia (ACCG) of his council's support to engage his people in awareness creation to understand their rights which can enable them to hold their representatives accountable.
Mr Sanneh told the ACCG team that their visit to his region was part of information sharing process in preparation of the launch of a project on engaging citizens in building their capacities on their rights to hold their representatives accountable as well as to reduce the rate of corruption at both council and community levels.
"I am informed that this project affects LRR and CRR North," he said, adding that the maiden information sharing process ahead of a general sensitisation targets identified communities in the region.
He said local councils are the custodians of taxpayers' money, saying any project that is out to empower the people, to give them the requisite information to be able to account and put their representatives to task is definitely welcoming.
"We all know a lot of resources have been invested at different levels to change the lives of our people."
Burang Danjo, technician of the project and Abdoulie Jadama, project coordinator of Anti-Corruption Coalition Gambia both thanked Mansakonko Area Council Chairman and the entire management for welcoming them.
"We should put our MPs to task in whatever they do and whatever they say because they are our messengers, let them talk on our behalf, this is what is happening in Nigeria and other parts of the world," the two experts noted.
ACCG is created to contribute in identifying, prioritizing and constructing the scope of the problem of corruption, Provide detailed information on forms and types of corruption in The Gambia to support national stakeholder engagement to tackle corruption.
The concept of corruption is employed in several areas and its connotations vary widely depending not only on societies but also on people. The project is funded by the US based National Endowment for Democracy (NED).