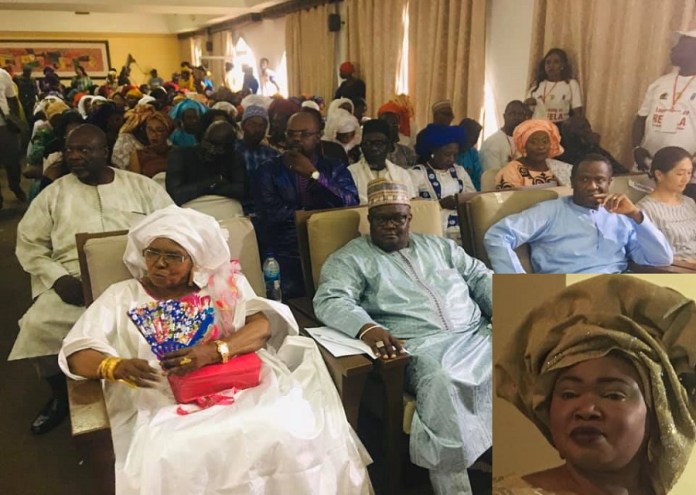 The Mayor of Banjul Rohey Lowe on Saturday presided over the official launching of the Gambian chapter of REFELA, the network of women elected officials of subnational and local governments in Africa.
REFELA was founded in 2005 in the City of Shoewane Tshwane, in South Africa as
a result of the unification of three continental groups of local governments.
It is the African section of the world organization, UCLG Africa, and has a membership of 44 national associations of local governments from all regions of Africa, as well as 2000 cities that have more than 100,000 inhabitants.
REFELA has now become a fundamental part of UCLG Africa and represents locally elected women officials within the global Women's Commission of United Cities and Local Governments (UCLG Women).
Launching the Gambian chapter Saturday,
Mayor Lowe said the launc will mark a turning point in the aspiration of Gambian women in all areas of our development. She explained that REFELA is a women platform under the United Cities of Local Governments of Africa, UCLG which is the umbrella organization and the united voice representing local governments in Africa.
She further disclosed that the campaign to better the lives of women as advocated by REFELA took a very positive turn through her election as the first woman Mayor of the Capital City of Banjul.
"But the situation is more challenging for rural women whose active participation in governance especially in Local Government has been largely absent.
And if the current situation remains unchecked the status of women with respect to active participation in electoral process and governance will only get worse," she warned.
According to Mayor Lowe, women constitute far more than half of the population and they also constitute about 54% of all registered voters, yet they lack representation despite forming the majority.
"My fellow women, it is therefore necessary to work with you at all levels to enhance your involvement and participation in the forth-coming cycle of elections starting in
2021," Mayor Lowe said.
She lamented that women's participation in the political process has been mostly that of cheering, mobilizing and campaigning for male candidates of their parties.
"Even though women are known to be loyal supporters and form the base of their
political parties, they are still grossly under-represented in the hierarchy of their own parties and in other elective offices in the country.
"As mentioned in the Roadmap, all of the Sustainable Development Goals have
targets directly related to the responsibilities of local and regional governments," she disclosed.
Mayor Lowe called on women to be committed to the goals set by 2030 for Gambian women to reach remarkable heights in the political and economic development of the country.
The ceremony was attended by several heavy weights women politicians such as deputy UDP leader Aja Yam Secka among others.