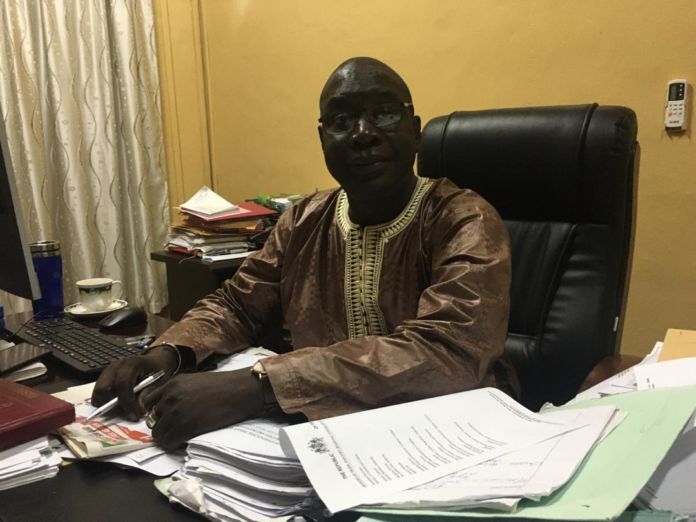 Dr. Bamba A.M Banja, the Permanent Secretary at the department of Fisheries has told Foroyaa that over 20 foreign fishing vessels were intercepted this year.
He made this statement during an interview with this reporter at his office in Banjull, barely weeks after the interception of 3 vessels owned by Qunlong Fishing Enterprise.
"2019 is not completed yet but, over twenty fishing vessels were intercepted for fishing in the wrong zone – for lack of adequate proper documentations,'' he remarked.
According to Banja, intercepted vessels are placed under the custody of the Navy until they pay the fine imposed on them, adding that once payment are made at the Central Bank by the defaulter, receipts of the payment are delivered to Fisheries department.
He continued, "They bring the receipts to us. We make copies of the receipts and we write to the Navy instructing them to release the boats."
He said the letter to the Navy is copied to other institutions in the country.
He added, "Whatever we do, we try to be transparent because it is important. If the fine is paid, the vessel is allowed to resume operation.
He added that boats that frequently flout the laws of the Gambia are blacklisted and denied license to operate in the country's waters.
He remarked: "All fishing vessels must fish responsibly and comply with the laws of the country, because we are watching them like hooks."
He added, "We have reinforced our monitoring and surveillance activities. We are working with Sea Shepherded."