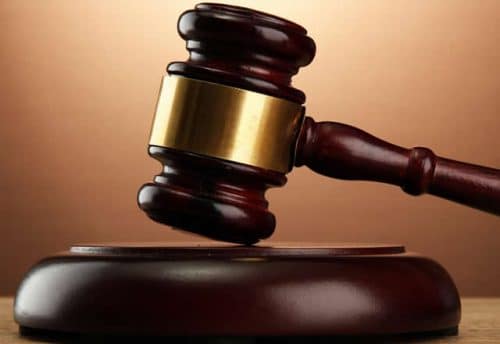 One Ansumana Ceesay, a teacher and a resident of Brufut Sanimentereng in the West Coast Region, has instituted a civil suit against one Saikou Hydara, a paramilitary officer attached to Sohm PIU guard post.
The civil suit filed also includes the Inspector General of Police and the Attorney General as parties to the suit.
Ansumana Ceesay is claiming the sum of two million dalasi (D2, 000, 000) as general damages for the flagrant breach of his fundamental human rights.
He is also seeking a court declaration that the PIU officer, the Inspector General of Police, by themselves, agents or servants have violated his fundamental human rights.
Ansumana Ceesay said he had an argument in 2018, with one Neneh Sabally, the wife of Saikou Hydara, over the bolting of the compound gate in which they were renting.
During the argument, Neneh heaped insults on him and as they argued, Hydara rushed into his house and came out with a cutlass and threatened to stab him but a neighbor intervened and stopped him.
The summons said Hydara followed him with three other police officers and they started searching his house but Hydara kicked his legs when he insisted they provide a warrant.