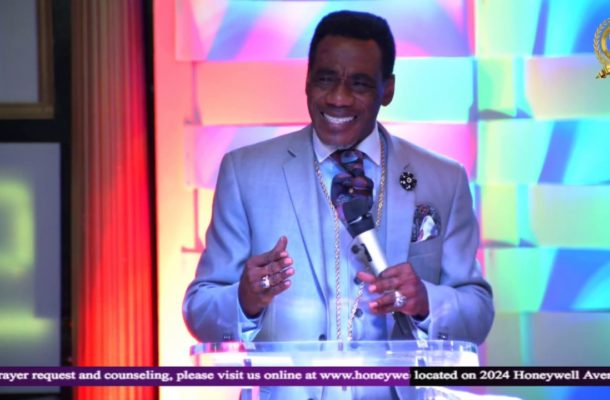 Archbishop Dr. George Slezer Ofori-Atta, Presiding Archbishop of the Council of World Bishops and International Council for Clergy has urged President Nana Addo Dankwa Akufo-Addo to accept the findings of the  Justice Emile Short Commission Report on the violence that marred the Ayawaso West Wuogon by-election on January 31, 2019.
The call by Archbishop Dr. George Slezer Ofori-Atta comes after the Commission on Thursday 19th September,2019 presented its report to President Akufo-Addo. Chair of the Commission, Justice Emile Short said he was confident the findings and recommendations would be useful in shaping reforms for the future.
Speaking at the induction of new bishops Archbishop Ofori-Atta said the President cannot decide to reject the report when he has constituted this body of eminent men to strenuously look into the happenings at Ayawaso West Wougon Constituency .
Government rejected at least 58.9% of the findings and recommendations of the Emile Short Commission which investigated political violence in the Ayawaso West Wuogon by-election.
Detailed scrutiny of government's response contained in its White Paper, identifies at least 39 issues of agreement or disagreement.
The White Paper prepared by the Attorney-General, Gloria Akuffo, accepted or partly accepted 16 facts, findings or recommendations of the Commission.
It rejected or did not accept at least 23 others.