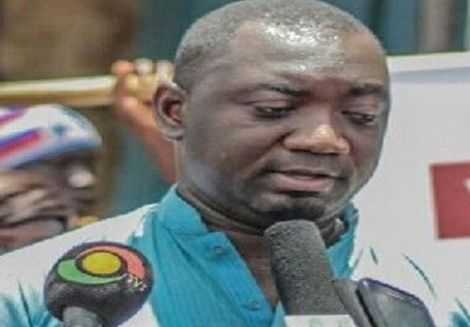 Ghana has been touted as the fastest growing economy due to the effort and hard work of the economic management team which was established by His Excellency Nana Addo Dankwa Akufo-Addo. Our economic indicators are so positive and currently we have a single digit inflation which is 9.07% as compared to the previous years. Gross domestic product growth for the year 2019 is around 66.00 billion USD and interested rate is currently 16.00 %.
According to International Monetary Fund and Bloomberg Ghana is on the right path of development.
There is ongoing massive road construction Nationwide under this current administration, the ministry of finance recently released GHC 2.2 Billion to the ministry of Roads and Highways for contractual payments for completed projects, our main headache as Ghanaians is the road deficit and shoddy roads constructed by previous administration which are in deplorable state now but the current government has seen it as an emergency so most of the projects ongoing now are construction of new roads and maintaining the deplorable ones, I can boldly say there is massive road construction ongoing in every region.
Under His Excellency Nana Addo Dankwa Akufo-Addo the energy sector is doing massive well in terms of discovery and hydro electric powerer Stabilization, in this year Spring Field exploration and production Limited which is a Ghanaian company made a discovery of more than 1.2 billion barrels of oil in deepwater drill off coast in the Western Region. Ghana is believe to have up to 5 billion barrels (790,000,000 m³) to 7 billion barrels (1.1×10⁴+⁴+¹ m³) of petroleum in reserves which is the sixth largest in Africa. Hydro electric
Power stability has been the Hallmark of Nana Addo's government and I can emphatically say this government has totally cleared the famous DUMSOR, Ghanaians are enjoying 24/7 interrupting power supply though there were few hitches, fuel are purchased timely to power all generators.
Ghanaians can boldly say this government has done much under Education, the famous Free SHS which was the main campaign promise of His Excellency Nana Addo Dankwa Akufo-Addo has been fulfilled and currently the Education Minister Dr. Matthew Opoku Prempeh (NAPO) is managing the Free SHS project well through innovative ideas, after introducing double track system because of the huge number of students, the ministry with the help of His Excellency Nana Addo Dankwa Akufo-Addo are putting place more infrastructure to fade out the double track system, for instance most of the schools who were practicing double track system are no more in double track system because of the infrastructural improvement.
Ghanaians can boldly attest to the fact that His Excellency Nana Addo Dankwa Akufo-Addo and His Excellency the Vice President Alhaji Mohamadu Bawumia are doing massively well to bring Ghana to the Canaan Land. # One Term Deserve Another.
….. signed…..
Edmund Kyei
Asokwa Constituency 1st Vice Chairman
NPP National Communication Member