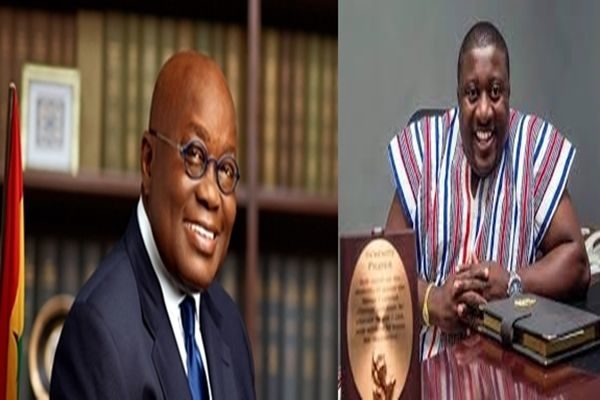 President Nana Addo Dankwa Akufo-Addo has been faithful to his promise of accelerating the creation of jobs for the youth of the country, the National Youth Organiser of the New Patriotic Party (NPP), Mr Henry Nana Boakye, has stated.
He said the regions of the north had had their fair share of the jobs as tens of thousands of young people had been gainfully employed in the two and half years of the Nana Addo-led government.
Addressing the third edition of the "Youth Must Know" series in Tamale last Monday, Nana Boakye said a number of employment opportunities created by the government had collapsed the Unemployed Graduate Association that existed under the National Democratic Congress (NDC) government.
NABCO/YEA
Nana Boakye stated that "a whopping 100,000 youth have been employed under the various modules of the National Builders Corps (NABCO) of which an appreciable number of them are indigenes of the north and can be found actively working in the various districts in the northern regions".
Under the Youth Employment Agency (YEA), he said, more than 7,000 young people under the Arabic Instructors, Graduate Internship, Sanitation and Youth in Sports modules had been engaged in the districts across the three regions in the north.
"From 2017 to date, the government has recruited over 59,000 newly trained teachers out of which about 8,000 are indigenes of the north. The special recruitment of 8,000 persons on the wheels of the Free SHS policy also had appreciable number of the youth in the north benefiting," he stated.
Flagship programmes
The NPP National Youth Organiser also revealed that, 174 of the small earth dams under the '1 village 1 dam' (1V1D) policy were nearing completion in some communities of the north while work was expected to begin with the remaining 386 after the rainy season.
Nana Boakye also explained the level of progress of some of the special initiatives being implemented by the NPP government aimed at alleviating poverty and improving the living conditions of Ghanaians.
He said the successful implementation of the Planting for Food and Jobs policy had not only significantly improved the livelihood of farmers but had stoked the passion and interest of the youth to go into agriculture and agribusiness.
"The Ministry of Youth and Sports through the National Youth Authority (NYA) has built 10 youth centres across the country. It is instructive to note that the Northern Region has had its fair share of one of these facilities situated in the region," he stated.