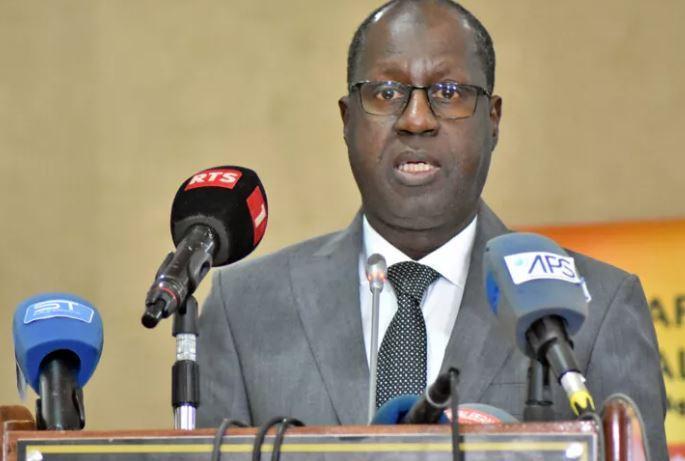 Africa-Press – Senegal. The challenge of regulation and the prospects of the postal sector require its "close collaboration" with customs administrations, said Tuesday in Dakar, the Director General of the Regulatory Authority for Telecommunications and Posts (ARTP) of Senegal, Abdou Karim Sall.
"Today, the challenge of regulation and the outlook for the postal sector require us to open up more and more to regulatory institutions for finance, transport, commerce and electronic communications, as well as a close collaboration with customs administrations," he said.
Mr. Sall spoke at the opening of the annual conference of African postal regulators, on the theme: "Regulation in the digital age, at the service of a sustainable postal sector".
This meeting, punctuated by activities spread over a week, is attended by representatives of 35 African countries.
Abdou Karim Sall recalls that the implementation of co-regulation requires a certain coordination between regulators, to first define the rights and obligations of the economic actors concerned, then the minimum rules applicable in the area concerned, and to guarantee free play. competition.
According to Mr. Sall, the prerogatives of management and supervision are no longer the exclusive domain of a regulatory authority. They are shared between two or even three bodies with different functions and modes of operation.
"You agree with me that the postal sector is currently going through difficulties inherent in the evolution of the world and the changes that are taking place, including the changing needs of consumers," he recalled.
Far from decay, said Abdou Karim Sall, the solidity of postal companies and their usefulness for the community are an irreplaceable guarantee of their sustainability and influence.
"Concerning the regulatory authorities, it has appeared in recent years, thanks to the digitization of economic life, in particular the sectors of activity [that] we have the mission to supervise, a complexification of the problems of regulation' ', he noted.
S'agissant du secteur postal, a poursuivi le directeur général de l'ARTP, les produits innovants, les chaînes logistiques, l'activité de transport, le commerce électronique et les services financiers sont autant de domaines d'activité transformés du numérique.
Pour plus d'informations et d'analyses sur la Senegal, suivez Africa-Press