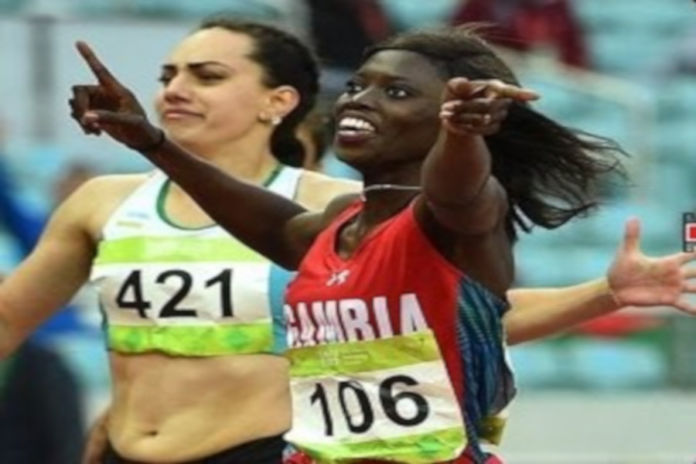 The nation will be watching keenly when Gina Bass mounts the stage of the IAAF World Athletics Games for the 200m finals.
After a lukewarm start to life in the 100m which ended with an exit in the semis as rival Ivorian Josee Ta Lou up staged the Gambian, Gina right the wrongs that dogged her in time to breeze into the semis of the 200m finals on Monday.
That performance was followed up with another cracker of some sort yesterday evening when she mounted the podium to clock 22:60 seconds to squeeze into a third place finish in the semis.
Consequently, she'd meandered into the finals which takes place today as the world takes popcorn puff box sitting quietly to watch how the big occasion unfolds.